Archive: January, 2012
David Murphy, Daily News Staff Writer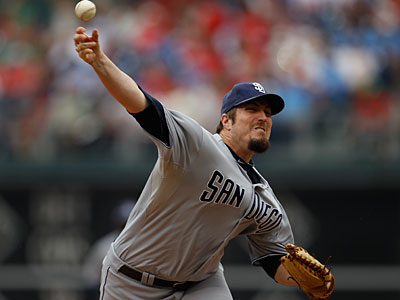 Chad Qualls is no longer the pitcher who teamed with Brad Lidge in Houston from 2004 through 2007, posting a 3.39 ERA with 6.9 strikeouts and 2.7 walks over four seasons, nor is he the pitcher who saved 24 games in 2009. But his price tag -- $1.15 million on a one-year contract the Phillies announced earlier today -- suggests he is not expected to be that guy. So what SHOULD you expect?
A veteran pitcher who. . .
1) . . .can run through a righty or two or three in a late-and-close situation. Last year, Qualls held righties to a .218/.255/.282 line with 28 strikeouts and eight walks in 156 at-bats.
Daily News staff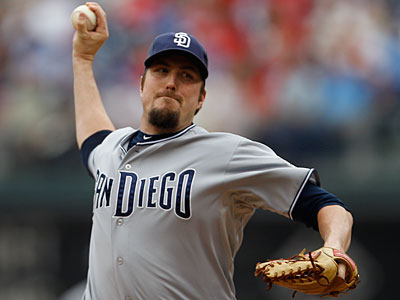 The Phillies have signed righthander Chad Qualls to a 1-year, $1.15 million contract, general manager Ruben Amaro Jr. announced today. The contract includes performance and awards bonuses.
Qualls, 33, was 6-8 with a 3.51 ERA in a team-high 77 games for the San Diego Padres last season. In his final 19 appearances, he had a 1.96 earned run average and held batters to a .219 batting average. Qualls made the eighth-most relief appearances among all major league pitchers last year.
Qualls has made more appearances (512) than any other major league pitcher since 2005 and ranks second in relief wins (34), trailing only Jesse Crain (38).
David Murphy, Daily News Staff Writer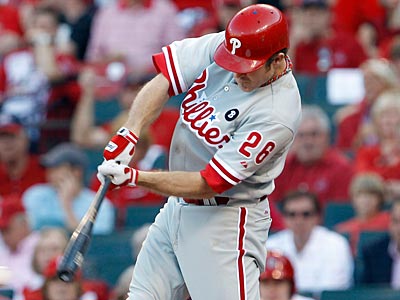 Just arrived home from the Philadelphia Sports Writer's Association's annual banquet, where the Phillies always send a large contingent. I have to write a story for the newspaper, so I will be light on details and quotes. But here are some of the key things that jumped out at me in conversations with Charlie Manuel, Ruben Amaro Jr. and others. Keep in mind that I have been largely out of the fold for the past month-and-a-half, so a lot of this might be reptetitive.
-I don't want to say that Manuel tends to have an overly optimistic outlook with regards to injuries, but he seems to operate on the assumption that if the appendage is still attached to the body in any manner (tendon, bone, ductape), then a player could return in the near future. Hey, I'd think the same way if I were a manager and had nearly died on an operating table. But even though Manuel said he doesn't think Howard is going to miss much time, general manager Ruben Amaro Jr. said, "If he's back by some time in May, I'll be happy." Keep in mind that Howard is a big fella, and that he blew out the Achilles on his back foot. The Phillies played two months without Chase Utley last year and still won a team record and major league season-high 102 games. So expect caution.
-Early prediction: On the third day of spring training, Manuel starts giving out wedgies every time a reporter asks him about the clean-up spot in the line-up. He seemed to get a little - and I mean little - edge in his voice when somebody asked him who will take Howard's spot in the middle of the order. Often times, this is less of an indication of annoyance with the question than it is annoyance at having to think about something that has no obvious answer.
Marcus Hayes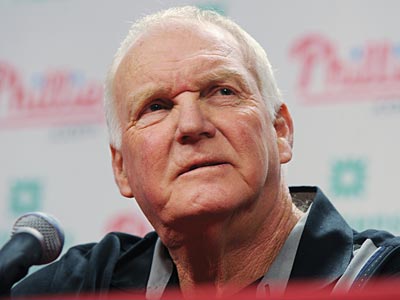 The Daily News begins our National League East spring training preview series in tomorrow's editions with a look at the newly named Miami Marlins.
Here is a sneak peek at what Phillies manager Charlie Manuel had to say:
Phillies manager Charlie Manuel loves hitting, and when he looks to Miami, he sees lots and lots of hitting.
Daily News staff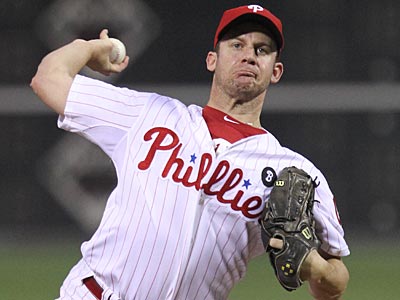 Former Phillies pitcher Roy Oswalt is expected to sign a one-year deal with St. Louis, according to espnboston.com.
A source said the deal will be completed "soon" and is pending a physical.
Oswalt, 34, was being feverishly pursued by Boston. Texas also was reportedly interested, and Oswalt is said to have spurned an offer from Detroit earlier this week.
Daily News staff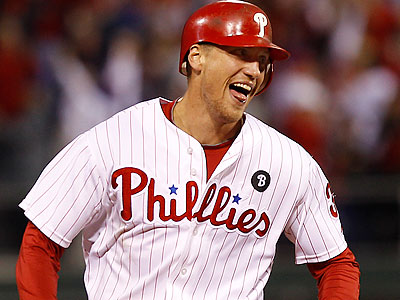 The Phillies don't like going to arbitration hearings, and they won't be going to one this year after finalizing at deal with Hunter Pence.
Pence, the Phillies' remaining arbitration-eligible player, agreed to a 1-year, $10.4 million contract that includes performance bonuses, the team announced.
The salary represents the midpoint between what each side submitted for a potential arbitration hearing. Pence submitted $11.8 million and the Phillies submitted $9 million.
Daily News staff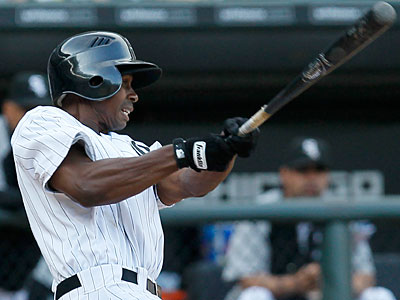 The Phillies have added another interesting name to the veterans free agents signed to minor league deals with an invitation to spring training -- outfielder Juan Pierre.
Pierre, 34, batted .279 with two home runs, 50 RBI and 27 stolen bases in 158 games for the Chicago White Sox last season. A lefthanded batter, he hit .329 against lefthanded pitching and .331 with runners in scoring position. Pierre made 152 starts last year, all in leftfield.
Obviously, the Phillies have a competition in leftfield at this point, with John Mayberry Jr. perceived to have the inside track. Mayberry, however, could be used at first base while Ryan Howard returns from his Achilles injury. General manager Ruben Amaro Jr. said Domonic Brown also could be a consideration.
David Murphy, Daily News Staff Writer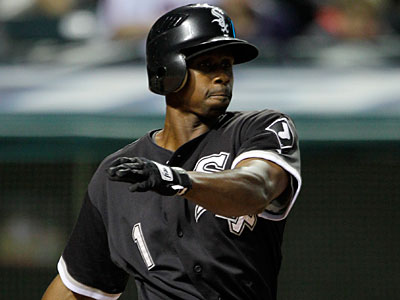 UPDATED (11:55 a.m.): The Phillies have agreed to a minor league deal with Juan Pierre with an invitation to spring training.
EARLIER: According to Comcast Sports Net, the Phillies have had "serious" discussions with Juan Pierre about bringing the speedy 34-year-old left fielder to Philadelphia.
The move would make sense because the Phillies do not currently have an experienced fall-back plan in case the combination of Laynce Nix and John Mayberry Jr. does not work out. Pierre has logged at least 400 plate appearances in each of his 11 full seasons as a major leaguer. The two current candidates to start the season at left field -- Laynce Nix and John Mayberry Jr. -- have reached 400 plate appearances once between them (and that was back in 2004, when Nix was a 23-year-old for the Texas Rangers).