Abodo continues its data dive on the American Community Survey, this month crunching the numbers on the education industry through the eyes of renters. The news is good for educators in Philadelphia (though the survey assiduously avoids the term "adjunct") ...
Researchers compared the density of job openings in education – which lumps together teachers at all levels, teaching assistants, museum curators, archivists and librarians – with median area salary and median prices for one-bedroom apartments. Although we know Philly rents are the on the rise, Abodo found that the combination of 78 openings in the industry for every 1,000 jobs, a median education industry salary of $56,710 and median one-bedroom rental rate of $1,023 made this the fourth-most desirable city to live in for the industry.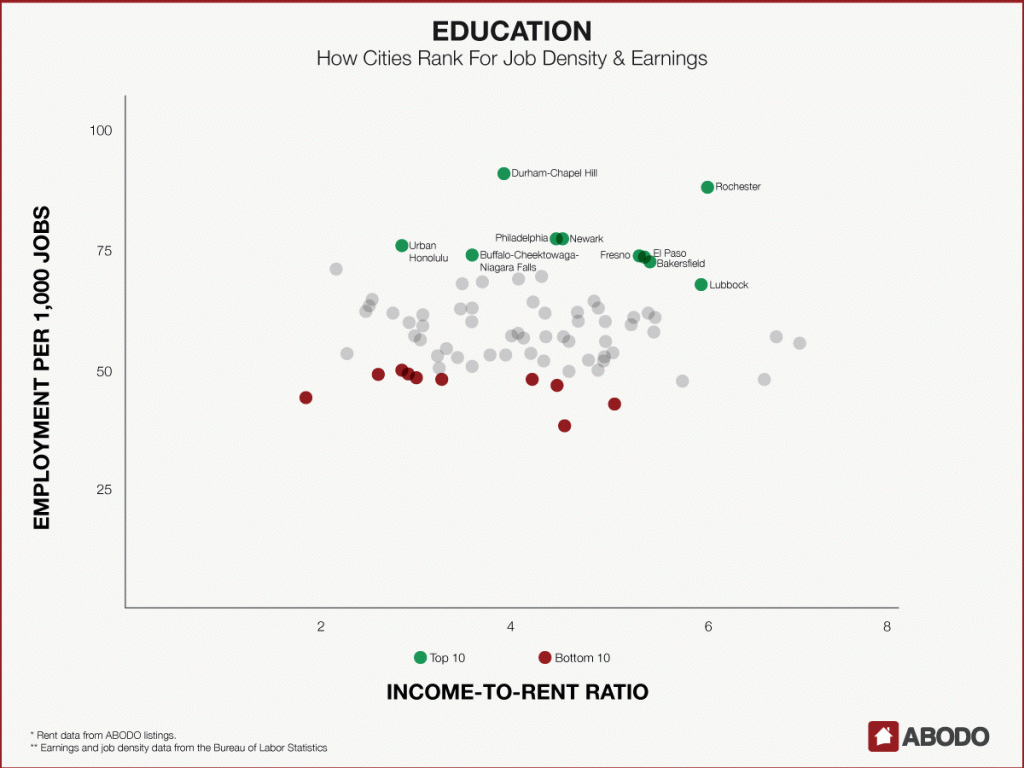 Rochester in New York, Durham-Chapel Hill in North Carolina and Newark bested Philadelphia with higher composite scores on the scale. San Francisco, which usually sits on top of real estate lists these days, is the second worst finisher on the list – likely because it's frequently the most expensive place in the country to rent.
---
Know of an interesting property in the Philadelphia or South Jersey region? E-mail us!
Browse Philadelphia Recent Home Sales »