Researchers at Apartment List have crunched the numbers for teachers renting in the country's leading metro areas. It's a mixed bag in Philadelphia but an ugly picture nationally, where teachers in nearly a third of the cities examined have to pay more than 30 percent of their monthly salary if they want to rent a home where they teach.
The Rentnomics report compared monthly teacher salaries with median rents in 50 American cities. It should be no surprise that teachers are underpaid – nationally their first-year pay is about $8,000 less than their peers in other fields. And we know what is happening to median rents in many cities. And while the report accounted for annual salary increases, it also assumed that teachers tend to accumulate additional education – at an additional cost – and may want to spring for their own place after a few years of splitting rent with a roommate.
Researchers estimate that a first-year Philadelphia teacher will have to spend about 21 percent of their income to pay for half of a two-bedroom apartment in Philadelphia. A fifth-year teacher would spend a little more (26 percent) on a one-bedroom unit, and a 10-year teacher would spend about that much on their own two-bedroom unit. In other words, rent affordability doesn't quite match payment increases. None of which is to remark upon the current state of the Philadelphia Federation of Teachers contract (or lack thereof).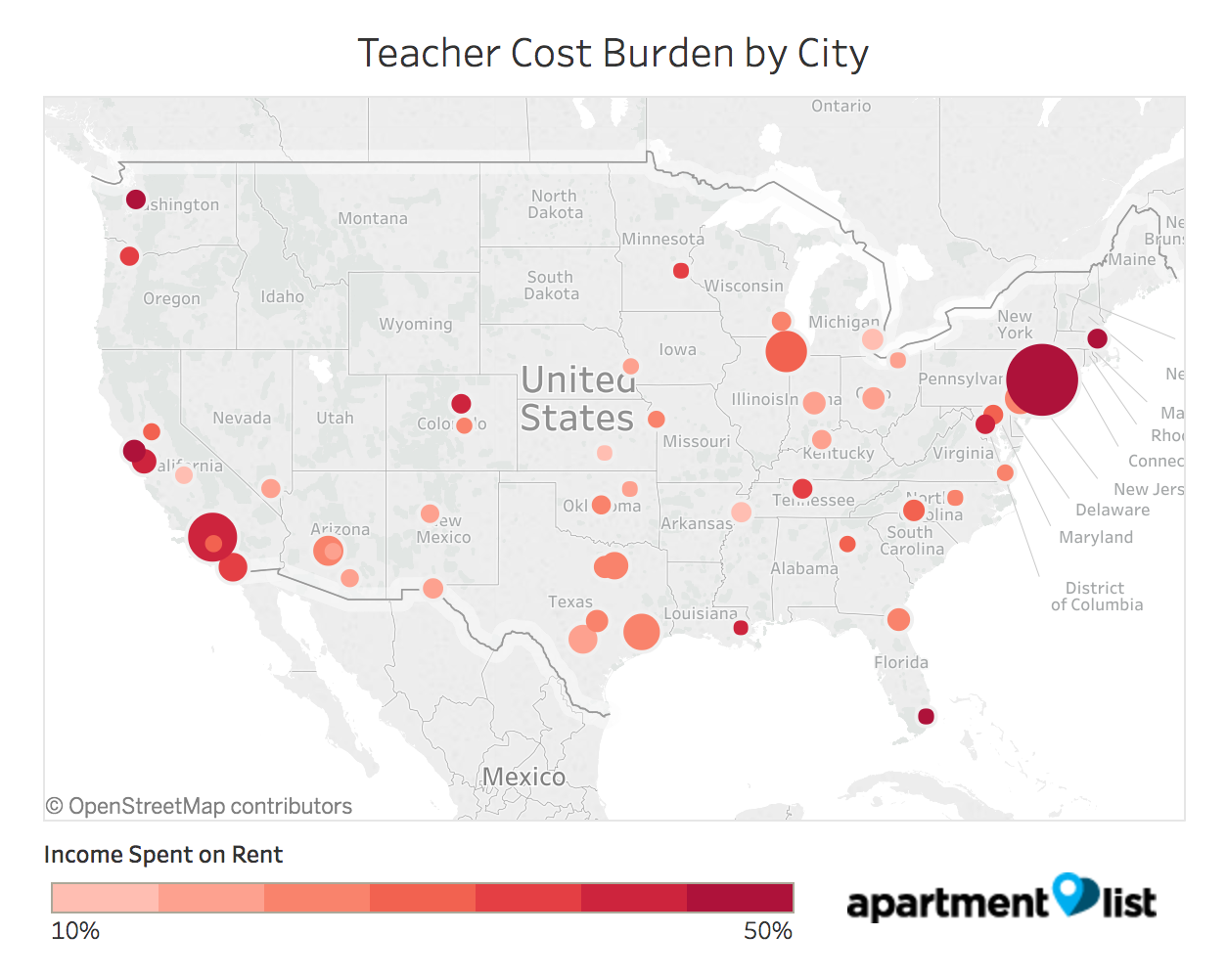 And so Philadelphia ranks 28 out of 50 major cities when it comes to cost burden for teachers who want to live where they work. It could be worse: a San Francisco teacher would need to spend nearly 70 percent of his or her salary on rent. But it could be a lot better: Witchita teachers can rent for less than 15 percent of their monthly salary.
---
Know of an interesting property in the Philadelphia or South Jersey region? E-mail us!
Browse Philadelphia Recent Home Sales »