Raise your hand if you've looked at or moved into a Philadelphia home where the extra bedroom was clearly once a nursery or a toddler's room. It's a whole thing.
So perhaps it should come as no surprise that when rental agency Apartment List released its "Family Friendliness" research last week, Philadelphia didn't do so well.
The firm built a family friendliness index from four factors: safety, housing affordability, quality of education and overall child friendliness. Each was weighted differently, in descending order using the aforementioned factors and applied to more than 500 cities nationwide. With a C for safety, D for affordability, F for education and C for child friendliness, Philadelphia finished 463 of 510.
The cities at the top are ones you've likely never heard of: Flower Mound, Texas; Fisco, Texas; and Franklin, Tennessee. Leaving aside the fact that there's no real agreement on what constitutes a city, it's still worth noting that all our major neighbors: New York (280), Pittsburgh (390), Wilmington (413), and even Newark (460) fared better than Philadelphia.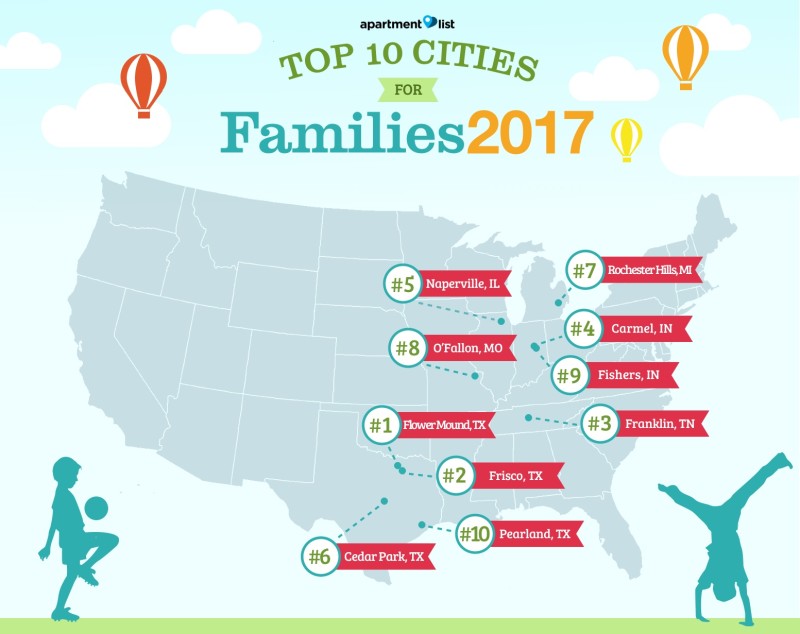 It's clear that affordability and education brought our city score down. The firm calculated affordability by comparing median gross rent as a percentage of median household income, and ranked education based on high school graduation rates. Things haven't been going well on either front for Philadelphia recently.
At the firm's full report, you can search by city or state and compare lists by each factor in the index.
---
Know of an interesting property in the Philadelphia or South Jersey region? E-mail us!
Browse Philadelphia Recent Home Sales »