Yikes, renters. According to the latest data from real estate firm Zumper, one-bedroom apartment rental prices are up more than 14 percent since February 2016. Philadelphia was the 17th-most-expensive city to rent in this month.
The increase has been gradual (up just about 0.7 percent from last month), and if there's good news to be had it's that two-bedroom unit prices remained flat. One-bedroom units are up to a median price of $1,370 monthly while two-bedrooms remained about $1,500.
The same report shows the fastest growing rents are in "South Philadelphia West" (sounds like realtors are keen to shed the Southwest Philly moniker) and East Parkside, where rents are up more than 10 percent in the last quarter. But the most expensive neighborhoods in the city remain west of Broad (from Logan Square south through Rittenhouse Square and west through University City) and in Northern Liberties. Rents in University City and Logan Square are the priciest, at $1,800 monthly.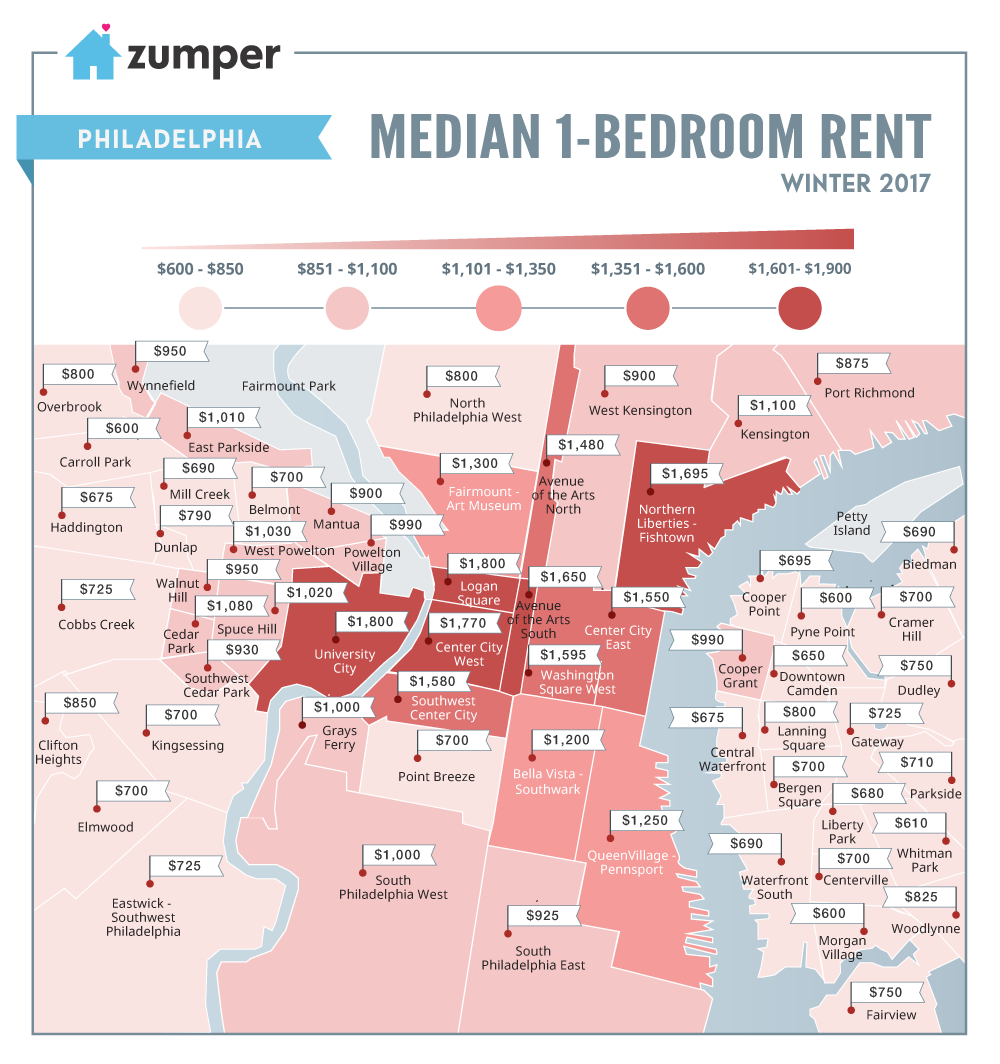 The agency's national report shows median monthly rents in San Francisco, New York and Boston (at $3,310, $2,910 and $2,280 respectively) that nearly make Philly look like a bargain. If you can afford it.
---
Know of an interesting property in the Philadelphia or South Jersey region? E-mail us!
Browse Philadelphia Recent Home Sales »