We already know the rent is high—and climbing. According to a new analysis by ApartmentList, the news is even worse when you consider wage growth segmented by job types in most major metropolitan areas. In Philadelphia, the news is predictably mixed.
The report examines wage growth across blue-collar workers, service workers and "knowledge" workers, comparing incomes to median rent costs in cities across the country. Predictably, that equation only works out in favor of the knowledge workers. Nationally, the post-rent wages (the dollars left over after deducting median rents) dropped 7 percent for service workers and 5 percent for blue-collar workers. They increased 6 percent for the knowledge workers. By their calculations, post-rent wages were only truly inclusive in 7 percent of the cities surveyed (way to go, Tulsa, Birmingham, Providence, Oklahoma City, Charleston and Rochester!).
Philadelphia is in the majority in that two-thirds of the metro areas reviewed for the study showed post-rent wage gains in just the knowledge sector. Locally, blue-collar post-rent wages dropped 4.3 percent, and service post-rent wages dropped 5.7 percent. Post-rent wages for the knowledge sector grew 9 percent.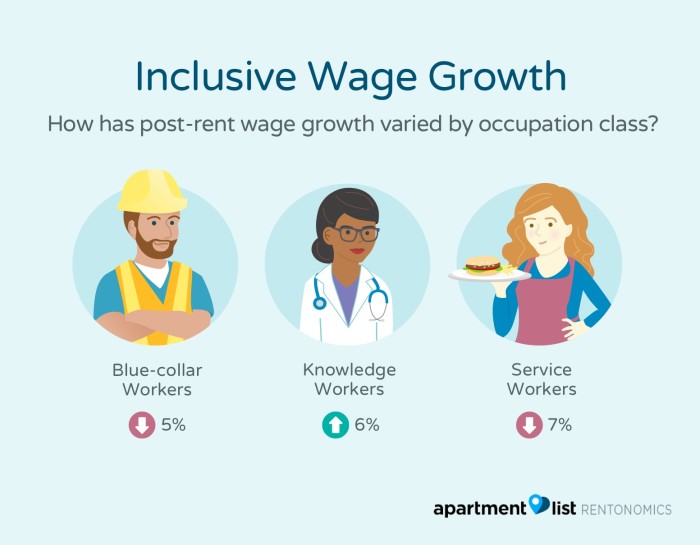 Check out the entire report here and start planning your next move if you want to keep that bartending job and still make your rent.
---
Know of an interesting property in the Philadelphia or South Jersey region? E-mail us!
Browse Philadelphia Recent Home Sales »