It's a good-news-bad-news situation for local real estate markets, according to research released last week by Zillow. That is, good news for buyers and less exciting news for sellers.
First things first. It's important to know that by Zillow standards, Philadelphia actually means the Philadelphia metro region. According to the real estate firm, the region ranks third on the list of top buyers' markets in the country.
The determination comes from an assessment of Philly listings by price cuts and days on the market. Locally, more than 13 percent of listings. Those listings are typically on Zillow for about 101 days. Baltimore tops the same list. San Francisco, San Jose and Denver top the list for the sellers' markets. Listings there are active for less than 57 days and fewer than 7 percent include price cuts.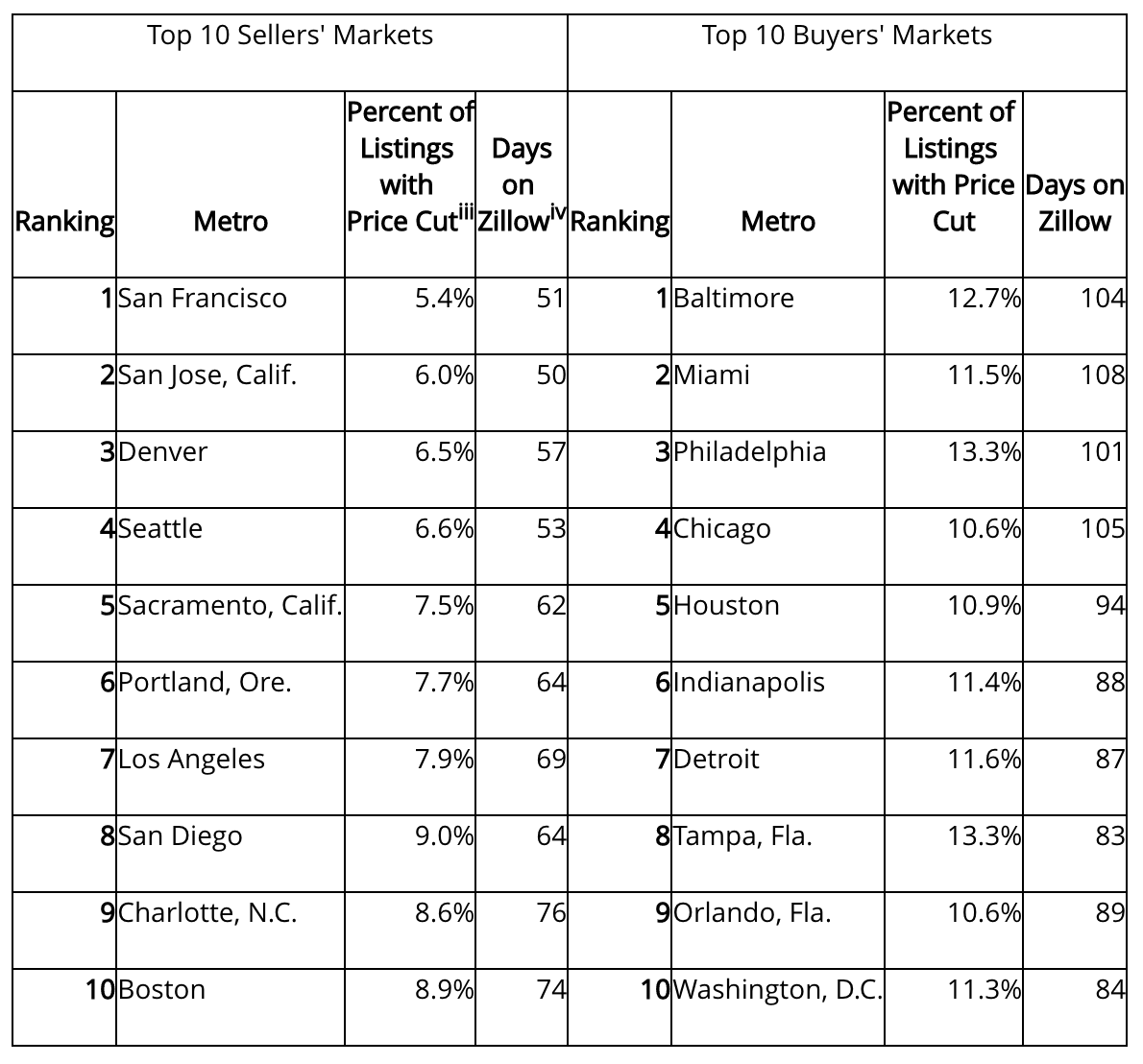 Within the region, Zillow counts Pennsauken, Waterford, Pennsville Township, West Deptford Township and Deptford Township as the five best buyers' markets. There, listings range from 131-173 days on the market and between 17.5 and 22 percent include price cuts. Sellers' markets ranging from 82 to 90 days on Zillow with price cuts to between 6.1 and 11.9 percent of listings exist in North Wales, Telford, King of Prussia, Hatfield and Newton.
---
Know of an interesting property in the Philadelphia or South Jersey region? E-mail us!
Browse Philadelphia Recent Home Sales »