Real estate firm Zillow released its monthly market report last week, confirming what the region has been feeling for a long time: median home values are up along with median rental rates. With the number of homes on the market down, it's a seller's (or landlord's) world.
Nationally, the report found that home values are up nearly 7 percent since this time last February, and rental rates are up about 1.2 percent. Home values shot way up in markets like Tampa, Seattle and Dallas, and rental rates are rising fastest in Seattle, Portland and Sacramento.
Here in the Philadelphia metro region, the median home value is now up to about $215,400. That's an increase of 4.6 percent since last February. Median rental rates are at $1,568, up 0.4 percent since last year. The big number – 7.3 percent – has to do with inventory on the market. This time last year, there were a lot more properties available for sale. Zillow notes that inventory has been falling nationally for 25 straight months.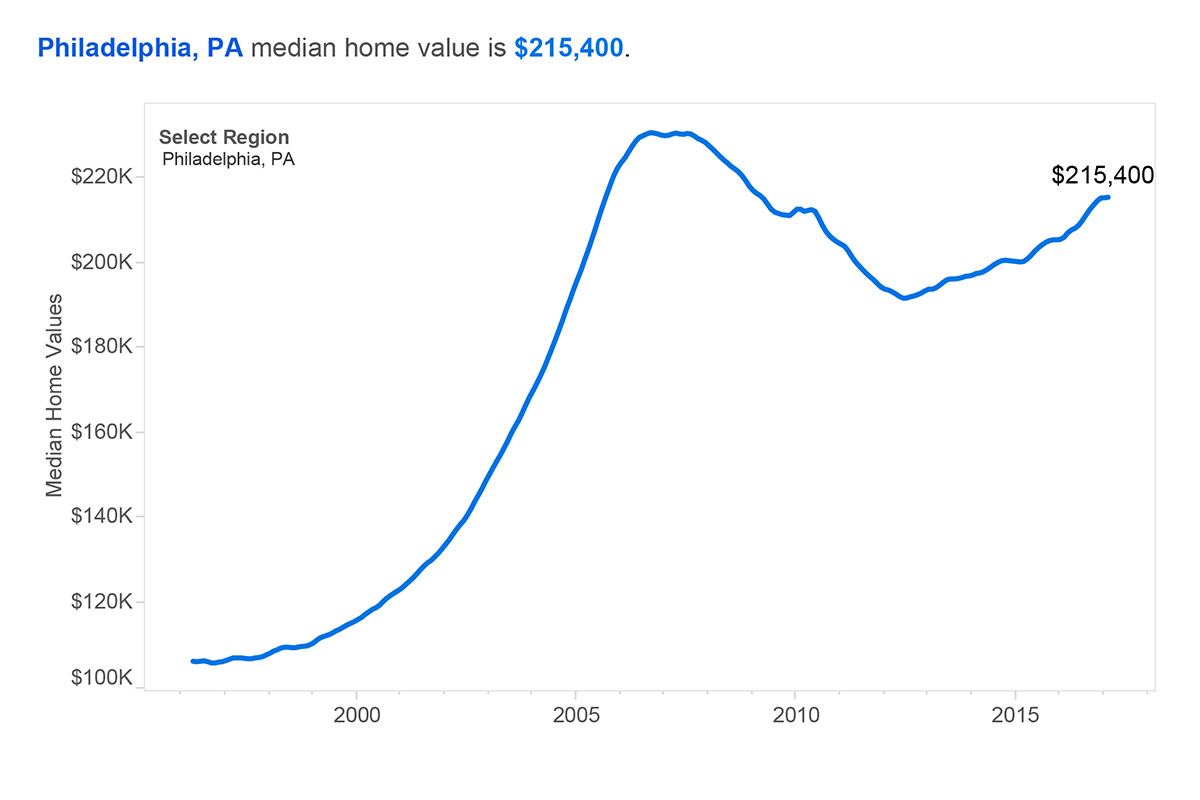 The report offers a deeper dive into each major metro market in the United States, generating depressing graphics – or enticing ones, if you're looking to make a buck – to convey home values, rental rates and inventory on the market.
---
Know of an interesting property in the Philadelphia or South Jersey region? E-mail us!
Browse Philadelphia Recent Home Sales »