Archive: July, 2012
Phil Sheridan, Inquirer Columnist
LONDON – The dim sum was taking a few minutes, so the cashier at the O2 Arena concession stand had time to squint at my credential.
"You are journalist?" she asked, her accident a blend of Eastern European and East London.
I explained that I was from the Philadelphia Inquirer, in the U.S. She looked at me with a perfectly blank expression. This has happened before.
Phil Sheridan, Inquirer Columnist
LONDON – The red light came on and, just like that, Miles Chamley-Watson's Olympic ride was over.
Chamley-Watson, a Penn State student whose family lives in Center City, was defeated in his very first match in the foil competition Tuesday morning. Egyptian Alaaeldin Abouelkassem, a cat-quick lefthander, used Chamley-Watson's aggressive style against him for a 15-10 victory.
"I started off OK," Chamley-Watson said." I missed a couple of crucial touches. He capitalized on those. I just really didn't take advantage of my opportunities very well. It's 100 percent my fault. He fenced well. That's all you can say."
Phil Sheridan, Inquirer Columnist
LONDON – Spectators were still pouring into the gorgeous Greenwich Park equestrian venue as Boyd Martin dismounted his horse. Martin, the Aussie who lives and trains in Chester County, was the very first competitor through the course Saturday morning.
"I couldn't have done much better," Martin said after posting a score of 66.17 in the dressage portion of the three-day eventing competition.
"It's an easy course, if you want to go slow. If you want to go really fast and be competitive, it's one of the toughest courses I've ridden because of the turns. Maybe the changes at the end, I could have nailed them a bit more. I'm thrilled with the horse. He's come a long way."
Phil Sheridan, Inquirer Columnist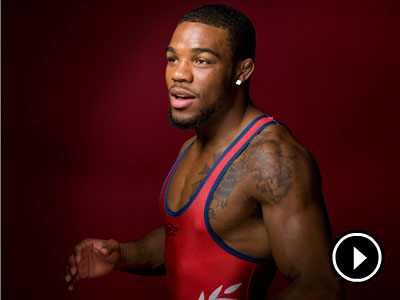 Video: What are the most intriguing storylines heading into the Olympics? Which Philadelphia athletes can shine in London? The Inquirer's Phil Sheridan and CineSport's Noah Coslov discuss.
Phil Sheridan, Inquirer Columnist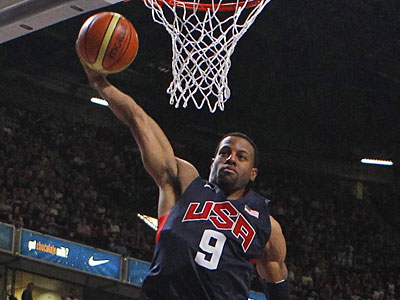 LONDON – Andre Iguodala is only interested in one team for now – the U.S. Olympic squad. Questions about the Sixers, their offseason moves and his future?
"That's all a few months away," Iguodala said during a Team USA press conference in the Olympic Park's Main Press Center Friday morning. "I haven't thought about it too much. I've been focusing on the USA team and the things I need to do to help the team reach the goal of getting the gold medal. I get texts every now and then. I'll give it more thought when it's all said and done and I get back."
One thing that seems certain is that, when Iguodala does get back, he will still be a Sixer. Head coach Doug Collins made that abundantly clear when he met with reporters earlier this month.
Phil Sheridan, Inquirer Columnist
LONDON – This time, Michael Phelps means it. He has claimed he would never swim the 400 individual medley again. When he finishes the event Saturday night, in a highly anticipated showdown with fellow American Ryan Lochte, it will definitely be the last time. As Phelps has made very clear, his competitive career ends with these Olympics. "This is the closure," Phelps said in a jam-packed press conference room. "These are the last competitive moments I'll have in my career. How many toppings do I want on my sundae?" He built the sundae in Beijing, winning a record eight gold medals. It was one of the most incredible displays of athleticism ever, in or outside the Olympics. This time, Phelps will compete in seven events. Perfection is not the issue. "The goals are different," he said. "In Beijing, I was trying to conquer the world. This time, I'm more relaxed. I'm enjoying it all more." Phelps talked about sitting in the common room in the athletes village. While others are training or sleeping or socializing, he's watching episodes of The Wire. The newly relaxed Phelps leaned forward in his chair and cut off a PR person who was about to move on from a question about recent comments by teammate Tyler Clary. Last month, Clary told a California newspaper that Phelps gets by on talent and doesn't work as hard as he should. "I think the things he could have done if he worked as hard as I do would be even more incredible than what he has pulled off," Clary said. He later apologized for the comments in public. Phelps said Clary also came to him and apologized in person. On Thursday, he didn't sound particularly forgiving. "He talked to me for 10 minutes," Phelps said. "He said things were taken out of context. I said multiple times, you don't have to say anything. Whatever you said, you said."
Phil Sheridan, Inquirer Columnist
LONDON – In the final days before the Opening Ceremony in Athens in 2004, the big story was the stunning expulsion of two of Greece's most accomplished Olympians. The tale involved doping allegations, missed drug tests, a sensational and possibly fake motorcycle accident and the public removal of the athletes' credentials.
This week, another athlete was kicked off the Greek Olympic team. Her offense: tweeting.
Triple jumper Voula Papachristou was removed from the team for tweeting an incoherent and racially insensitive joke – something about West Nile virus-bearing mosquitoes and African athletes – and for supporting a controversial far right politician.