Phillies
Phil Sheridan, Inquirer Columnist
LONDON – Glenn Ochal has a lot on his mind. He is in his first Olympic rowing competition. He and his teammates in the U.S. four have raced twice this week, earning a spot in Saturday's gold-medal race.
His parents, Lee and JoAnne, are in London, checking out the sights and catching a night at the swimming venue. Oh, and the Phillies traded away Hunter Pence and Shane Victorino while he was here.
"It's good," Ochal, a Roman Catholic High grad and huge Philadelphia sports fan, said after Thursday's semifinal. "Keep the pitching and build the bats. They need some youthful bats. Nate Schierholtz gives them a little bit of life."
Phil Sheridan, Inquirer Columnist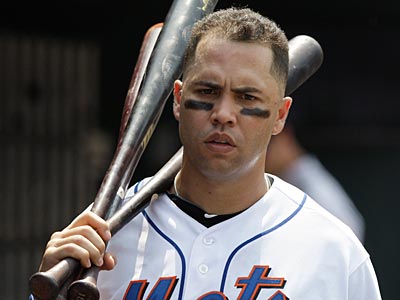 If it goes through, this Carlos Beltran-to-the-Giants trade is going to change the complexion of the rest of the 2011 season and postseason.
Last week, you may recall, I wrote a column saying the Phillies should part with some of their future in order to obtain Beltran. That's just what the defending champion Giants reportedly did, trading away 21-year-old pitching prospect Zack Wheeler. Wheeler is five days younger than the Phillies' prized Jarred Cosart, as well as more highly rated by Baseball America. (Beltran has a no-trade clause but is expected to approve the deal.)
The trade raises the temperature on Phillies general manager Ruben Amaro Jr. to do something before Sunday's deadline. It also blasts holes in two of the rationales that were floating around for the last week.
Phil Sheridan, Inquirer Columnist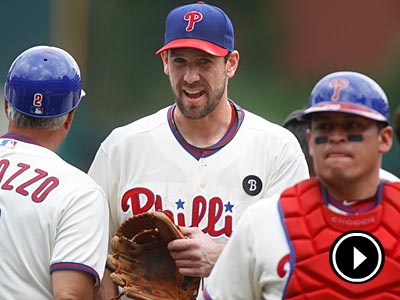 Video: Phil Sheridan of the Inquirer breaks down Cliff Lee's impressive outing in the Phillies' 3-0 win over the Marlins and looks at the Phils' upcoming schedule with CineSport's Noah Coslov.
Phil Sheridan, Inquirer Columnist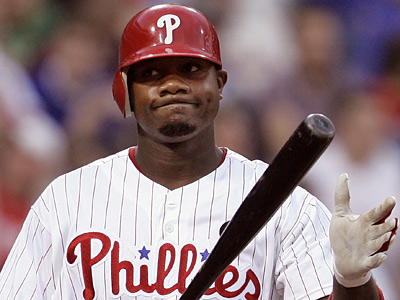 Today's column was one of those rare sports writing achievements – a piece that almost nobody agreed with. Even people who violently disagree with each other were united in their reaction to the column, even if it was for opposite reasons and even if they had no way of knowing it.
That's the point of this blog post. Sort of. Sometimes you can anticipate how a column will be received. Heck, you even try to pre-empt the expected counterarguments by addressing them within the column. Every now and then, though, you set one loose into the world and are caught off-guard by the response.
This was one of those columns. That doesn't mean I regret writing it or think I was wrong, exactly. But it's important to listen and learn, too, and that's what I've been doing all morning.
Phil Sheridan, Inquirer Columnist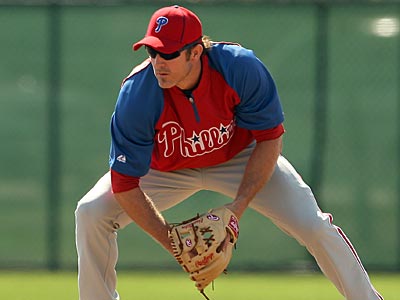 CLEARWATER, Fla. -- Chase Utley should have surgery as soon as possible – yesterday would be better – and rush back to action for the Phillies.
Easy for me to say. Easy for anyone except Utley to say.
Look, it's part of the dynamic in Philliesworld these days to fret over every issue and to want immediate solutions to every problem. The baseball team's recent run of success has raised the temperature up to where the Eagles have operated for years. Maybe even higher.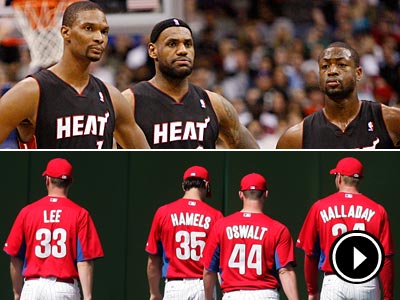 CineSport's Noah Coslov asks the Inquirer's Phil Sheridan if the Phillies can learn anything from the adversity and criticism the Miami Heat have faced.
Phil Sheridan, Inquirer Columnist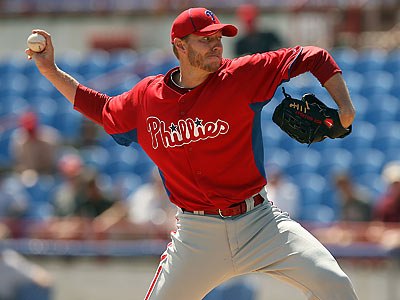 DUNEDIN, Fla. – Before he took the mound against his former team, Roy Halladay had a brief unpleasant flashback. He had walked into this minor-league ballpark under some pretty unpleasant circumstances when he was a Blue Jays prospect.
"I got sent down four times in the (manager's) office back here," Halladay said Monday. "The last time was to A ball. I'll be glad to get out of here today."
It was that last time, when his career was in grave jeopardy, that Halladay found Harvey Dorfman. He has long credited the sports psychologist with turning him into the focused, poised pitcher who has won two Cy Young awards. Earlier this year, Halladay even gave all the Phillies' young pitchers copies of Dorfman's book, The Mental ABC's of Pitching.
Phil Sheridan, Inquirer Columnist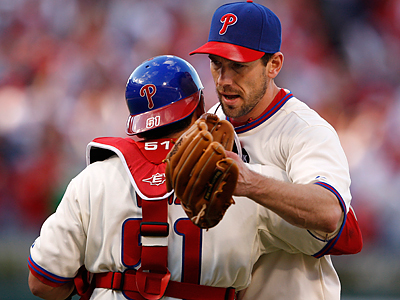 Well, this just doesn't happen anywhere, but certainly not in Philadelphia.
Poll: Is this the Phillies' boldest move yet?

(9491 votes)