Flyers
Phil Sheridan, Inquirer Columnist
LONDON – The dim sum was taking a few minutes, so the cashier at the O2 Arena concession stand had time to squint at my credential.
"You are journalist?" she asked, her accident a blend of Eastern European and East London.
I explained that I was from the Philadelphia Inquirer, in the U.S. She looked at me with a perfectly blank expression. This has happened before.
Phil Sheridan, Inquirer Columnist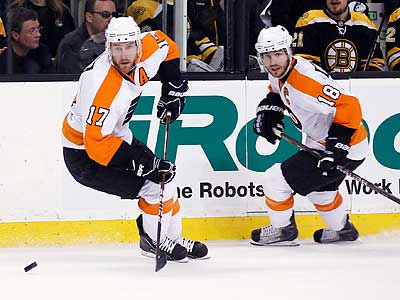 They say the aftershock is sometimes more powerful than the original quake. The Flyers proved that old saying true Thursday.
Minutes after news broke that they'd traded Jeff Carter to Columbus, an even more stunning deal came to light. Captain Mike Richards was dealt to the Los Angeles Kings.
Wow. Then double wow.
Poll: What do you think of the Flyers trades?

(8423 votes)