76ers
Phil Sheridan, Inquirer Columnist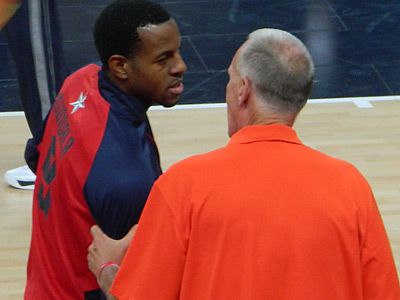 LONDON -- Sixers coach Doug Collins was broadcasting the Olympic semifinal between Spain and Russia when it became official. The NBA office had approved the stunning four-team deal that brings center Andrew Bynum to Philadelphia.
To say Collins was happy would be understating it. The only possible negative is that he has to wait a couple months to get his radically rebuilt team on a basketball court.
Collins had a lot to say. Here's some quick hits. There will be more in The Inquirer and here on philly.com tomorrow.
Phil Sheridan, Inquirer Columnist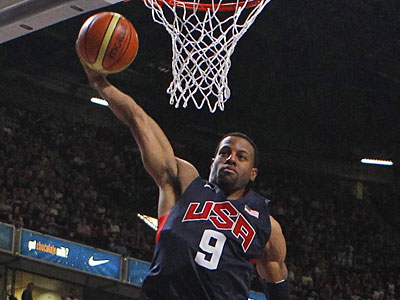 LONDON – Andre Iguodala is only interested in one team for now – the U.S. Olympic squad. Questions about the Sixers, their offseason moves and his future?
"That's all a few months away," Iguodala said during a Team USA press conference in the Olympic Park's Main Press Center Friday morning. "I haven't thought about it too much. I've been focusing on the USA team and the things I need to do to help the team reach the goal of getting the gold medal. I get texts every now and then. I'll give it more thought when it's all said and done and I get back."
One thing that seems certain is that, when Iguodala does get back, he will still be a Sixer. Head coach Doug Collins made that abundantly clear when he met with reporters earlier this month.