Archive: June, 2011
Pervis Ellison, the former No. 1 pick in the NBA draft, has been hired by Life Center Academy in Burlington City as its basketball coach.
Ellison lives in Voorhees. His son, Malik, is a rising 9th grader at Life Center and is considered one of the top young teen-age players in the state.
Ellison was nicknamed "'Never Nervous Pervis" during his career ay Louisville. He helped the Cardinals to the 1986 national title on a team that included Camden's Milt Wagner, Billy Thompson and Kevin Walls.
Rob Hummel, assistant coach for the Lenape boys' basketball team during two state championship seasons, has been named the girls' basketball head coach at the school.
Hummel was an assistant at Lenape for 10 years, serving under Bill Lange and Chuck Guittar.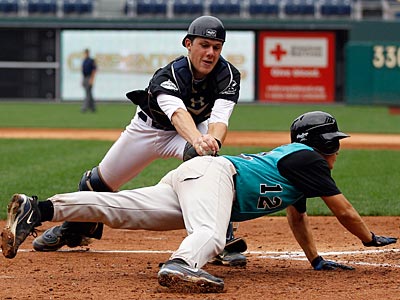 Hey, it's never easy to lose a title game.
It's never easy to lose a title game of a nine-day, 16-team tournament that stretched from FDR Park to Coca Cola Park in Allentown, Pa., to Citizens Bank Park.
But Tuesday's 5-3 loss to Lehigh Valley in the championship game of the 26th annual Carpenter Cup Classic was particularly tough to swallow for Burlington County.