Archive: July, 2012
Amy Worden

, Inquirer Staff Writer

The controversial director of the agency charged with overseeing Pennsylvania's more than 2,000 licensed kennels, has been transferred to another state agency where she will make almost half her current salary.

Lynn Diehl, a Republican Party volunteer who had no prior experience in animal welfare or law enforcement when she was named to director of the Dog Law Enforcement Office in June 2011, will become an administrative officer in the Department of Corrections effective Aug. 5, according to the Office of Administration.

In her new job she will be making $44,675 as an administrative officer 1, the lowest ranking in that category, said Office of Administration spokesman Dan Egan. Diehl's salary as director of the Dog Law Enforcement Office was $80,000.
Amy Worden

, Inquirer Staff Writer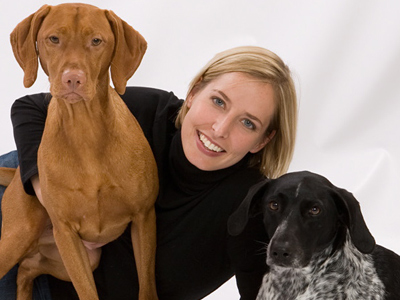 Leigh Siegfried is an Associate member of the International Association of Animal Behavior Consultants and is a Member of the Association of Pet Dog Trainers. She conducts private behavior counseling sessions, group training classes in basic and advanced manners and agility, and a variety of workshops. Opportunity Barks classes are held in Philadelphia and Quakertown, PA. Visit www.opbarks.com for more info.
On a mobile phone? Click HERE to join the chat!
Amy Worden

, Inquirer Staff Writer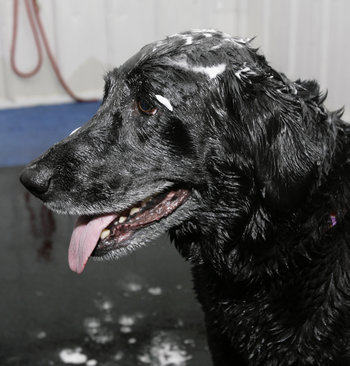 We enlisted our trusty test Lab, Alice, to try a new dog shampoo and here's what she had to say:
Hello all, it's me Alice, your product-reviewing Labrador Retriever. I am here to tell you all about the PawGanics foaming shampoo and hydrating conditioner. In my last review I told you about my very well-trained person. He drives, which is cool because we went SWIMMING at the Canine Spa in Dillsburg, Pa., and boy was it fun as it always is. (I can outlast my ball tosser any day, plus it's good for my achy knees.)
Swimming, Swimming, Swimming. Followed by the less fun post-swimming bath, ugh. Well I now have some good news for all of you who do not look forward to a bath. PawGanics Oatmeal Vanilla FOAMING Shampoo ($11.99). Yes, my doggie friends I said it is foaming. It was just luxurious getting the scrub with the foaming shampoo and it rinses out fast. It felt great and made me smell better than a roll in the woods.
Amy Worden

, Inquirer Staff Writer

UPDATE: Pennsylvania State Police have charged brothers Albert Ambrosia, 54, and Thomas Ambrosia, 59 of Benton with two counts of animal cruelty related to the seizure of 187 dogs on Friday. The charges stem from the poor conditions of two dogs: a Treeing Walker Coonhound found with two open, untreated pressure wounds on his legs and a long-haired chihuahua with a severely matted coat. Other dogs were noted with skin, eye and ear problems but veterinarians on the scene said they did not appear to rise to the level of cruelty, according to the police document.

The nearly 200 chihuahuas rescued from the house in Columbia County Friday have been parceled out to shelters for placement soon in permanent homes.

The late-night rescue operation last proved that the state, law enforcement, local rescue groups and shelters can work swiftly and efficiently to remove large numbers of animals from harm's way, get them basic care and send them on their way to adoption.
Amy Worden

, Inquirer Staff Writer

Nearly 200 dogs rescued last night from a house in Columbia County - where the bodies of another 30 dogs were found in a freezer - are being divvied up and sent to shelter groups around the region, state officials say.

While many were suffering from some eye, ear and skin problems when they were brought to the Farm Show complex in Harrisburg early this morning, they appeared to have been "reasonably well cared for," said Nicole Bucher, a spokeswoman with the Department of Agriculture.

Police and rescuers found 185 chihuahuas, including a litter of days-old puppies, when they entered the two-story home in Benton.
Amy Worden

, Inquirer Staff Writer

State dog wardens and rescue workers on Thursday found 206 chihuahuas - many of them sick - along with the bodies of several dead dogs, in a house in Columbia County.

Dog wardens and state police executed a search warrant at the home of Albert and Thomas Ambrosia in Benton, after receiving multiple tips about a suspected hoarding situation, a state spokeswoman said.
Amy Worden

, Inquirer Staff Writer

Hercules is living up to his name.

When he was found on July 5 on West Cheltenham Ave. in north Philadelphia, the pit bull puppy was more flesh than fur, suffering from burns covering more than 75 percent of his body.

Today he is making great strides, fighting hard against the odds.
Amy Worden

, Inquirer Staff Writer
When the temperatures hover around the three-digit mark, pet owners' thoughts turn to water. Does my pet have enough of it? Is it cold enough? Is the bowl clean?
When I was growing up in Washington, D.C., we had one option to keep our family Border Collie Mindy's water cool on steamy summer days: ice cubes. My dad would make himself a drink and always toss a few cubes in Mindy's bowl.