Archive: July, 2010
Amy Worden

, Inquirer Staff Writer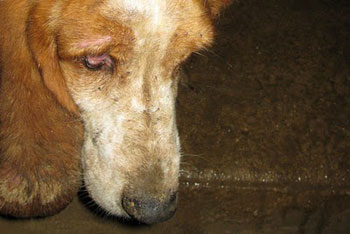 The Bassett hound kennel owner in Philadelphia who was the subject of a Pennsylvania SPCA raid last year has been ordered to allow three more months of unannounced inspections.
Under a consent order issued earlier this month, Wendy Willard has agreed to monthly inspections at her Roxborough kennel by the PSPCA through September. In addition she may only keep no more than 12 dogs (the limit under Philadelphia's ordinances), five of which must be spayed or neutered, and she must show proof of veterinary care.
However, it states if Willard receives a state kennel license she may keep up to 23 dogs. (Murder Hollow was listed on the state kennel database with a pending license request several months ago but that listing has since disappeared.)
Amy Worden

, Inquirer Staff Writer
The six-week-old striped kitten abandoned in a drop library box in Cheltenham almost a week ago, died Wednesday night at the Montgomery County SPCA.
"I am very down as well as our entire staff.. we did our very best. We were hopeful for a happy ending, but the cards were stacked against him," Carmen Ronio told my Inquirer colleague Bonnie Cook.
Amy Worden

, Inquirer Staff Writer

UPDATE - Officials with the Montgomery County SPCA have noticed a "slight improvement" in the tiny library drop box kitten now known as Hemingway.

Director Carmen Ronio said the veterinary staff has Hemingway's diarrhea under control and that he is starting to eat, but he is still not drinking so they are continuing to give him IV fluids.

He also is suffering from an upper respiratory infection and a weakened his immune system. To deal with those health issues, they are keeping him in isolation with a stuffed animal to keep him company.
Amy Worden

, Inquirer Staff Writer

When Gov. Rendell signed the dog law on October 9, 2008 he said the day marked the end of wire flooring in commercial dog breeding facilities, as it did specifically under Act 119, which requires flooring for adult dogs be solid or slatted.

But the law also allowed puppies under 12 weeks of age to be housed on wire. Considering half of that time or more is spent with their mothers, adult female dogs could be housed on wire too.

That was the conclusion and the policy directive from the Department of Agriculture, in its final regulations now under consideration by the Independent Regulatory Review Commssion.
Amy Worden

, Inquirer Staff Writer
From the annals of stupid animal decisions comes this: Officials in Kentucky release a purebred dog into the wild thinking it was a coyote.
Laurie Goodlet, of Frankfort, reported her 11-year-old female dog, Copper, went missing from her yard on July 3. A police officer who picked up the dog told Goodlet that he'd brought her to the Frankfort Humane Society.
Amy Worden

, Inquirer Staff Writer

What does the Jackson Valley of Wyoming look like from the air? Here it is, delivered by falcon wing. (Hat tip to Terrierman for this find)

The caption from the video reads:

This is a short video clip from one of my tiercel Peale's Peregrine that has been at tame hack for the last 4 weeks. He is wearing a small camera on his back that faces forward. Today, this Peale's tiercel took off playing with another falcon, a male Lanner Falcon, and chased him across the valley and up into the sky thousands of feet. You can see this Peale's keep looking up; he is looking at the Lanner he is chasing. The Lanner Falcon was also wearing a camera. From the Lanner's view, I can see glimpses of this Peale's below him.

Peales tiercel wearing camera way up over Jackson Valley from Jason Jones on Vimeo.
Amy Worden

, Inquirer Staff Writer

The U.S. Congress took an important first step yesterday toward restoring the ban on so-called "crush" videos that was struck down by the Supreme Court. The House approved a measure making it a federal crime to sell videos depicting animal cruelty.

The bill's lead sponsor, Rep. Elton Gallegly, (R-CA) said it responds to the court's free speech concerns while addressing animal crush videos which generally show women in high heels stomping on puppies or kittens.

The measure, which passed 416-3, is expected to win Senate approval as early as today.
Amy Worden

, Inquirer Staff Writer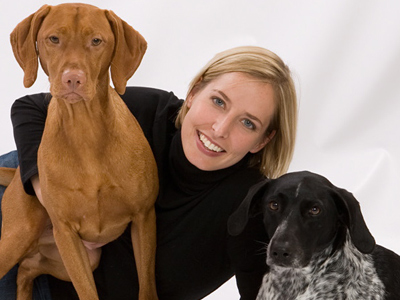 Leigh Siegfried is an Associate member of the International Association of Animal Behavior Consultants and is a Member of the Association of Pet Dog Trainers. She conducts private behavior counseling sessions, group training classes in basic and advanced manners and agility, and a variety of workshops. Opportunity Barks classes are held in Philadelphia and Quakertown, PA. Visit www.opbarks.com for more info.