Archive: June, 2012
Amy Worden, Inquirer Staff Writer
The staff at Good Hope Animal Hospital outside Harrisburg has cared for pets belonging to motorists whose cars are being serviced at the neighboring Pep Boys before.
But usually it's just one animal.
Imagine the surprise - and horror - Holly Dupont felt when she peered into the broken down Jeep belonging to a New Jersey man on Thursday and saw 30 emaciated cats - including newborn kittens - crammed in the back, dying of heat exposure.
Amy Worden, Inquirer Staff Writer
We pause now from our usual stream of sad stories to share a random act of kindness, brought to you by the management, patients and landscapers at PinnacleHealth hospital in Harrisburg.
Amy Worden, Inquirer Staff Writer
Philly Dawg has been away from her post for a brief time, enjoying a relaxing Cape Cod seaside setting and three days of rigorous sessions on the economy, poverty, health care and polling as part of the thought-provoking journalists retreat hosted by the prestigious Weidenbaum Center on the Economy, Government and Public Policy at Washington University.
While I was gone Philadelphia experienced yet another horrific case of dog torching and an escaped pet wolf-hybrid dog turned up in Pennypack Park.
Amy Worden, Inquirer Staff Writer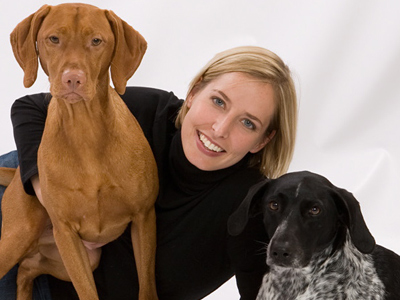 Leigh Siegfried is an Associate member of the International Association of Animal Behavior Consultants and is a Member of the Association of Pet Dog Trainers. She conducts private behavior counseling sessions, group training classes in basic and advanced manners and agility, and a variety of workshops. Opportunity Barks classes are held in Philadelphia and Quakertown, PA. Visit www.opbarks.com for more info.
On a mobile phone? Click HERE to join the chat!
Amy Worden, Inquirer Staff Writer
What happens when police respond to a domestic incident, find a man suffering from bite wounds and a dog so wound up they have to fire a Taser to subdue him?
Who do you think goes to jail?
Right. The dog.
Amy Worden, Inquirer Staff Writer
WebMD, the go-to site for medical information for humans has branched out lately to include a regular diet of pet health stories.
Amy Worden, Inquirer Staff Writer
UPDATE: There are several more important animal welfare bills still awaiting action in Harrisburg: SB 972 - sponsored by Sen. Rich Alloway (R., Franklin) - and HB 826 - sponsored by Rep. Mario Scavello (R., Monroe) - would ban 24/7 tethering of dogs. If the bills sound familiar it's because versions of them have failed to get any traction for at least three legislative sessions - this while, other states including Georgia and Alabama have taken action to make it a crime to chain your dog outside at all times. Remember, no humane officer is going to cite anyone for letting their dog out for a potty break or even letting them enjoy a few hours outside on a comfortable day. In fact, both bill only bar overnight (10 p.m. to 6 a.m. tethering). But think about living at the end of chain with no shade on this hotter-than-Hades day.
Amy Worden, Inquirer Staff Writer
I've seen the insides of puppy mills. I've seen the heartbreaking video of sick and maimed dogs taken at the scene of Pennsylvania puppy mill bust that brought tears to my eyes.
I don't know if I can stomach this one.