Archive: May, 2012
Amy Worden

, Inquirer Staff Writer

It took a lawsuit by a New Jersey couple who says their infant son was sickened by tainted dog food to make the nine-state recall of Diamond Pet Foods-produced pet chow a national news story.

The couple filed suit May 25 against Diamond Pet Foods, which has had an ever-expanding recall of its various pet food brands after salmonella was discovered in a batch of dog food made in a Gaston, South Carolina plant in April.

In all 16 people, including two in Pennsylvania, and thirteen other states as well as in Quebec, Canada, have fallen ill after handling the infected dog food.
Amy Worden

, Inquirer Staff Writer

Animal welfare activists are staging a protest today near Children's Hospital in Philadelphia as part of a National Day of Mourning for Animals in Laboratories.

Philadelphia Animal ACTivists said their event - to be held at 1:30 at the southwest corner of 34th and Spruce - is being held to shine light on the loss of lambs and other animals killed at the hospital earlier this year.

A U.S. Department of Agriculture inspection report found that employees at CHildren's HOspital inaccurately mixed formular for lambs who were languishing likely from lack of nutrition. The lambs had to be euthanized as a result, the report said.
Amy Worden

, Inquirer Staff Writer

The number of dog bites climbed by 30 percent in Pennsylvania last year, bumping the state to fifth in the number of recorded incidents nationwide, according to a new insurance company study.

The State Farm Insurance report, released ahead of National Dog Bite Prevention Week (May 19-26), found the number of Pennsylvania cases jumped from 163 claims to 197 claims.

That's just a fraction of the estimated 5,000,000 dog bites that occur each year.
Amy Worden

, Inquirer Staff Writer

After 15 years, it looks like legislation to protect service dogs from attack by other dogs will soon be heading for a governor's signature.

The bill (HB 165) would hold the owner of a dog that attacks a service dog criminally liable and impose a fine of up to $15,000. It passed the state Senate 39 - 10 earlier this week and now goes back to the House for a vote on concurrence on June 4.

You'd be surprised at how often these attacks happen and how costly - emotionally and financially - they can be. Two dogs belonging to an Erie woman were attacked over a multi-year span by free-roaming neighbor dogs who entered her yard.
Amy Worden

, Inquirer Staff Writer

Diamond Pet Foods has issued yet another recall, this time for its small breed dog food.

In case you are losing count, this is at least the eighth round of recalls in the past six weeks since the discovery of a salmonella-tainted batch of food made in a South Carolina plant.

Since the recall 16 pet owners in 15 states - including two in Pennsylvania and one in New Jersey - and in Canada became sick after handling the food and now we hear reports of two cats at a shelter in Montreal that were sickened after eating Diamond brand food.
Amy Worden

, Inquirer Staff Writer

Putting an animal hoarder in charge of animal control is like hiring a crack addict to run police drug enforcement.

Yet that's what appears to have happened in the borough of Berwick in Columbia County in northeastern Pennsylvania.

Animal rescue workers raided the home of Jinese Loughry, the borough's animal control officer, this week and found 64 animals - 40 dogs and 24 cats - inside her small house.
Amy Worden

, Inquirer Staff Writer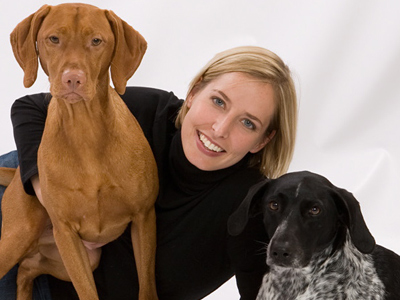 Leigh Siegfried is an Associate member of the International Association of Animal Behavior Consultants and is a Member of the Association of Pet Dog Trainers. She conducts private behavior counseling sessions, group training classes in basic and advanced manners and agility, and a variety of workshops. Opportunity Barks classes are held in Philadelphia and Quakertown, PA. Visit www.opbarks.com for more info.
On a mobile phone? Click HERE to join the chat!
Amy Worden

, Inquirer Staff Writer

A central Pennsylvania man charged with starving a herd of thoroughbred horses - all mares and young foals - will spend 270 days on probation under a plea deal announced Monday.

James W. Houseman, 45, of Littlestown, pleaded guilty to three counts of animal cruelty in Adams County Court. He also was ordered to pay $9.800 in fines and restitution to the Meyers Animal Shelter/Adams County SPCA for vet care for the severely malnourished horses and is prohibited from owning or possessing horses in Pennsylvania for five years.

A total of 21 horses were seized from a barren field with no water last fall after the owner of the property Houseman was renting observed the sick and emaciated horses and called authorities. A dead mare was found under a pile of straw in the barn.