Archive: April, 2012
Amy Worden

, Inquirer Staff Writer

Three Pennsylvania municipalities have taken action recently to protect animals.

Two townships in York County became the first in the state to ban round-the-clock dog chaining.

Think this sounds familiar? The York Dispatch reported a month ago that the borough of West York was prepared to make history, but it ended up voting the measure down.
Amy Worden

, Inquirer Staff Writer

Not a day goes by without one press release or more hitting my email box from the Corbett administration announcing a new effort to crack down on scofflaws big and small.

On Thursday it was the regular list of insurance fraudsters plus another email about the Corbett administration joining a national effort to stop cyber criminals. A few weeks ago the Office of Inspector General, in its periodic round up of public welfare crooks, announced that a Pennsylvania man who took $500 in food stamps would be spending the next 18 months in prison.

So, it came as a surprise to me and many others that the Corbett administration would give dog breeders operating kennels that do not meet the law's mandatory requirements a pass.
Amy Worden

, Inquirer Staff Writer

The board charged with advising Gov. Corbett on dog law issues is set to meet Wednesday for the first time since Corbett took office 15 months ago and questions are already being raised about the administration's commitment to protecting dogs in commercial kennels.

As The Inquirer reported in today's editions, there is little evidence that the Department of Agriculture is enforcing key provisions of the 2008 dog law, namely those governing commercial kennels, otherwise known as puppy mills.

These include setting minimum standards for lighting, ventilation, ammonia levels and humidity in kennels that sell or transfer more than 60 dogs a year, though a number of kennels still house more than 100 dogs at one time.
Amy Worden

, Inquirer Staff Writer

It started like this:
Babies at Busch Gardens zoo in Florida in search of a playmate.
Amy Worden

, Inquirer Staff Writer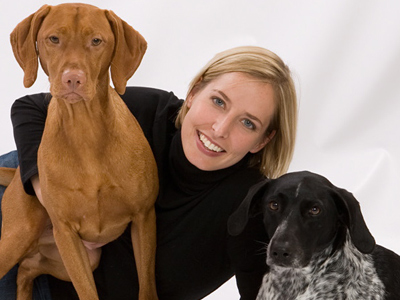 Leigh Siegfried is an Associate member of the International Association of Animal Behavior Consultants and is a Member of the Association of Pet Dog Trainers. She conducts private behavior counseling sessions, group training classes in basic and advanced manners and agility, and a variety of workshops. Opportunity Barks classes are held in Philadelphia and Quakertown, PA. Visit www.opbarks.com for more info.
On a mobile phone? Click HERE to join the chat!
Amy Worden

, Inquirer Staff Writer
There's no other way to put it, Mitt and Ann Romney stepped in it in their first joint network TV interview.
They fielded lots of questions during the interview which aired last night, but none more pointed then the one animal lovers were waiting for from ABC News anchor Diane Sawyer:
Amy Worden

, Inquirer Staff Writer

UPDATE: Two falcon eggs hatched in quick succession today. Tune in to see the little balls of white fluff.

Time to tune in to Falconcam.

The ledge atop the Rachel Carson building in downtown Harrisburg is busy with pre-baby arrival activity as the first egg of the 2012 peregrine falcon nesting season is set to hatch.
Amy Worden

, Inquirer Staff Writer
First cell phones and texting, now a ban on lap dogs, while driving that is.
Rhode Island lawmakers are weighing legislation to make it illegal for you - and your dog - to get behind the wheel. It's part of a comprehensive effort to crack down on distracted drivers, reports The Providence Journal.