Archive: April, 2011
Amy Worden, Inquirer Staff Writer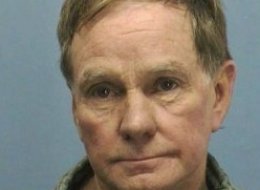 A Pennsylvania show dog breeder has been charged with drugging a competitor's dog at a show in Illinois.
Ralph Ullum, 68, Claysville, will appear in Illinois court in June on charges of misdemeanor cruelty to animals and attempted criminal damage to property. If convicted, he could face a sentence of up to a year in prison, according to NBC Chicago.
Amy Worden, Inquirer Staff Writer
CORRECTION AND UPDATE - We incorrectly reported that Sue West was removed from the post as director of the Bureau of Dog Law Enforcement. West tells us she requested the transfer for personal reasons. She is now working in the agency's administrative services bureau. Jessie Smith, the agency's special deputy secretary, says she will run the bureau until a new director is named.
It didn't take long for the commercial dog breeding industry - such as it is - to try to again exercise their power in Harrisburg following the inauguration of Republican Gov. Tom Corbett and the shift to a Republican-controlled House of Representatives.
In the state House, Rep. Gordon Denlinger, who represents Lancaster - the epicenter of dog breeding in the state - introduced a resolution to examine the negative economic impact of the 2008 dog law on the commercial dog breeding industry
Amy Worden, Inquirer Staff Writer
Perhaps it may soon be time for a name change as the Pennsylvania SPCA reduces once again the number of shelters it operates statewide.
The organization announced today it has transferred its Montrose shelter in Susquehanna County - which it had operated since 1998 - to a newly-formed local non-profit group.
That's two shelters off-loaded by the PSPCA this month (the Wellsboro shelter closes April 30) that served populations in the rural far-northern reaches of the state.
Amy Worden, Inquirer Staff Writer
A castaway kitty is in good hands after washing ashore last week on Governor's Island, the former Coast Guard station in New York harbor.
Amy Worden, Inquirer Staff Writer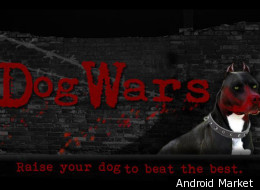 Now you see it. Now you don't.
Android pulled its highly controversial dog fighting app from the online market only two days after its launch following a barrage of criticism from animal lovers, according to ABC4 in Salt Lake City.
Amy Worden, Inquirer Staff Writer
The president of the board of the Pennsylvania SPCA, the state's largest animal welfare organization, has resigned, along with three other board members. A fifth member of the 12-person board has opted not to run for another three-year term.
"Given the current board climate we didn't feel we could perform our prospective duties," said board president Valerie Ogden Phillips, who stepped down earlier this month.
Phillips declined to elaborate on the issues involved with her departure or identify the other board members who also left.
Amy Worden, Inquirer Staff Writer
PSPCA officers at house were cats were found. Photo: Phillip Lucas
The resident of a boarding house where police on Friday found 38 cats - most of them dead and stuffed in a freezer, another dozen barely alive - showed up at the Pennsylvania SPCA today. But it wasn't to turn himself in.
Amy Worden, Inquirer Staff Writer
Adding to the already dire animal sheltering crisis in the Commonwealth, the Pennsylvania SPCA announced it will close the doors of its Wellsboro shelter on Saturday after 67 years of operation.
This will leave at least two rural counties - Tioga and Potter - in the northern-central section of the state without a shelter.
The closure also raises questions about whether the PSPCA may be violating the intent of the will of a Wellsboro woman who bequeathed her estate to the group in 1939 for the operation of a shelter there.