Archive: October, 2012
Amy Worden

, Inquirer Staff Writer

As the clean up efforts get underway in Atlantic City, cat lovers were wondering, what became of the city's celebrated boardwalk cats? After all, their home for more than a decade, or at least sections of it, was reduced to a pile of sticks.

Here's what we know: Alley Cat Allies and their "boots in the sand" caretakers say they have early reports of a number of the cats returning to their colonies.

"Our initial assessment is that a good number of the cats have returned already," said Becky Robinson, president of Alley Cat Allies. "We are encouraged and hopeful."
Amy Worden

, Inquirer Staff Writer

The U.S. Department of Agriculture and national animal welfare groups have dispatched teams into the flood zones to help respond to the large numbers of pets and wildlife caught in Sandy's path.

Even with shelters in all storm-battered states taking in human and pet refugees, many inland communities were blindsided by the disaster.

Flooding wasn't just confined to the New Jersey and New York ocean shores, Dramatic images of pet rescues from water-logged communities along the Hackensack River were captured by photographers and posted on NBC Today's website.
Amy Worden

, Inquirer Staff Writer

The animal rights group PETA has asked Gov. Corbett and the leaders of seven other hurricane-battered states, including New Jersey, to issue emergency orders to ban dog chaining for the duration of the storm.

In its letter to the governors PETA vice president for cruelty investigations Daphna Nachminovitch said:

National Weather Service warns that several counties in Pennsylvania could experience flooding, "damaging wind gusts," and even heavy snow for a few regions. Animals kept chained outdoors during this storm will have no means of seeking protection from the strong winds and widespread flooding predicted. Chained dogs will surely drown, unable to escape rising floodwaters and violent wind gusts.
Amy Worden

, Inquirer Staff Writer

With coffee in hand we are battening down the hatches here at home as Hurricane Sandy barrels toward coastl, expecting to make landfall somewhere between the Chesapeake Bay and the New Jersey shore.

The satellite TV went down about 10 minutes ago and the storm is still hundreds of miles away off Cape Hatteras, NC.

According to news reports all evacuation shelters in NY. NJ and Philadelphia are pet friendly! So if you live in a low-lying area and must leave your home you may take your pet with you.
Amy Worden

, Inquirer Staff Writer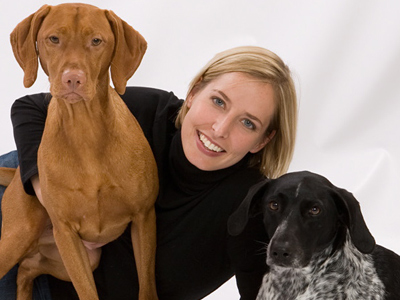 Leigh Siegfried is an Associate member of the International Association of Animal Behavior Consultants and is a Member of the Association of Pet Dog Trainers. She conducts private behavior counseling sessions, group training classes in basic and advanced manners and agility, and a variety of workshops. Opportunity Barks classes are held in Philadelphia and Quakertown, PA. Visit www.opbarks.com for more info.
On a mobile phone? Click HERE to join the chat!
Amy Worden

, Inquirer Staff Writer

Okay people of Lancaster County, you are about to get what you paid for from your former countywide animal shelter.

Nothing.

The leaders of the Humane League of Lancaster announced today that because of cost issues and a change in mission, they would no longer accept stray dogs or cats.
Amy Worden

, Inquirer Staff Writer

For no doubt the first time in Pennsylvania political history, two candidates for statewide office responded to a question about animal welfare in a live televised debate.

The two candidates, David Freed and Kathleen Kane, are vying to be the next attorney general of the Commonwealth. One of the jobs of the attorney general is enforcing the so-called "Puppy Lemon Law," which defends the rights of people who buy dogs to be compensated if their discover their newly-purchased dog is sick or suffers from a genetic defect.

Philly Dawg, in her day job as a politics and government reporter for the Inquirer, was a panelist Monday night in the race's only debate.
Amy Worden

, Inquirer Staff Writer

The Humane League of Lancaster County announced today that it will become a "no kill" facility in February, joining a trend led by the Delaware County SPCA which stopped its open admission policy earlier this year.

Sounds like great news right?

No, say animal welfare advocates who argue that closing a shelter's doors to stray cats and dogs will mean more animals roaming the streets and more animal abuse. In an email to its supporters the league said it will cancel all municipal contracts by the end of January.