Archive: December, 2011
Amy Worden

, Inquirer Staff Writer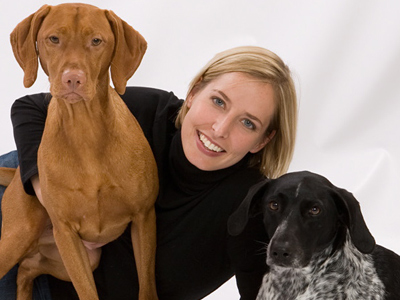 Leigh Siegfried is an Associate member of the International Association of Animal Behavior Consultants and is a Member of the Association of Pet Dog Trainers. She conducts private behavior counseling sessions, group training classes in basic and advanced manners and agility, and a variety of workshops. Opportunity Barks classes are held in Philadelphia and Quakertown, PA. Visit www.opbarks.com for more info.
On a mobile phone? Click HERE to join the chat!
Amy Worden

, Inquirer Staff Writer
Animal welfare officials are investigating the discovery of an as yet unreported number of dead dogs in a back yard in Kensington.
Visit msnbc.com for breaking news, world news, and news about the economy
Amy Worden

, Inquirer Staff Writer

The makers of Iams pet food have issued a recall for a lot of ProActive Health Smart Puppy dry dog food that was distributed in 16 states including Pennsylvania, New Jersey, Delaware and Maryland.

Procter & Gamble Company (P&G) has retrieved a single production lot of dry dog food due to aflatoxin levels that were detected above the acceptable limit. No illnesses have been reported in association with this production lot to date, and no other Iams pet food products are involved.

The product affected by this announcement is:
Amy Worden

, Inquirer Staff Writer

You've heard the expression: "Look what the cat dragged in?"

In Iowa, a dog named Reagan came home with what appeared to be an empty bag of cat food in his mouth and whined until his owner opened it.

Inside the owner found two tiny living kittens - three others inside the bag had been killed, run over by cars on a highway.
Amy Worden

, Inquirer Staff Writer
He made the Guinness Book of World Records last year as the oldest documented living dog on the planet.
On Monday Pusuke, a mixed-breed male, died at the very senior age of 26 or about 182 in human years.
Amy Worden

, Inquirer Staff Writer

The chief executive of the Pennsylvania SPCA is stepping down after 2 1/2 years on the job.

Susan Cosby, president and CEO of the Pennsylvania SPCA, announced her intentions to step down to pursue other opportunities, according to a statement released today.

"Our management team and Board have established a solid plan for our future and I know that I will be leaving the Pennsylvania SPCA in very capable hands. I am confident the organization will continue to grow and thrive while focusing on rescuing animals from abuse and neglect and providing lifesaving care and treatment to the most vulnerable members of the state's animal population."
Amy Worden

, Inquirer Staff Writer
Once again we wonder if the cruel Victorian era has ended or not.
Amy Worden

, Inquirer Staff Writer
The call came into the behavior specialists here from a doctor in Afghanistan.
His patient had just been through a firefight and now was cowering under a cot, refusing to come out.