Archive: October, 2010
Apparently word hasn't reached Austria about the Nigerian royal family bank scam or the British tourist who lost his wallet ruse.
Now we have word that an Salzburg woman was duped big time by a Cameroon cat scam.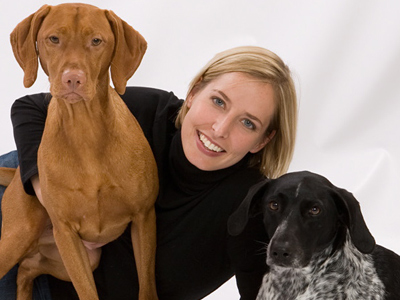 Leigh Siegfried is an Associate member of the International Association of Animal Behavior Consultants and is a Member of the Association of Pet Dog Trainers. She conducts private behavior counseling sessions, group training classes in basic and advanced manners and agility, and a variety of workshops. Opportunity Barks classes are held in Philadelphia and Quakertown, PA. Visit www.opbarks.com for more info.
On a mobile phone? Click HERE to join the chat!
Perhaps the management at the Lehigh Valley International Airport, which claimed in a news story last week it has no "non-lethal" solution to its feral cat problem could take a few lessons from Prancing Paws - a Philadelphia-based network of volunteers who prowl the streets in search of wild cat colonies and tame them (or at least capture them so they can be sterilized and vaccinated) with a little salmon and a lot of love.
My colleague Elmer Smith at the Daily News has the story.
Another government roundup of wild horses began today, this time in northwestern Colorado, despite a lawsuit by animal advocates to try to stop it.
The U.S. Bureau of Land Management was to herd 140 horses into corrals using helicopters. The agency hopes to corral the horses in an effort to protect cattle grazing land it says is threatened by horse overpopulation. A BLM spokesman said the agency delayed round up a group of 60 horses in North Piceance while awaiting a decision on the injunction.
Groups including the American Society for the Prevention of Cruelty to Animals filed a lawsuit charging the federal government with systematically driving the wild horses to extinction.
What does the Lehigh Valley International Airport have against feral cats?
Apparently the airport managements wants to destroy a colony of feral cats - totaling about 20 - fearing they will attract coyote, foxes and hawks in such large numbers that they will pose a hazard to commercial aviation.
According to a story this week in Morning Call of Allentown, the airport management is "exploring non-lethal options" to addressing the situation but has so far found none. Nor has the airport indicated what evidence it has that the cats (or any potential cat predators) are posing any threat to air traffic.
The Blue Buffalo Company is recalling several dog food products that may contain higher levels of Vitamin D which can lead to serious health problems.
The company has recalled: Wilderness Chicken Dog food, Basics Salmon Dog food and Large Breed Adult Dog food.
Ingesting high levels of Vitamin D can cause hypercalcemia, a serious illness that affects the electrolytes in the body and can disrupt normal organ function. Serious cases can result in acute renal failure and cause damage to the heart or central nervous system. Coma and death have occurred in untreated cases. Symptoms include excessive drinking, excessive urination and sometimes vomiting.
When Tamira Ci Thayne started her one-woman vigil outside the Capitol seeking an end to 24/7 dog chaining in Pennsylvania temperatures were in the 90s. Nine weeks later, with temperatures dipping into the 40s and driving rain and wind there's no movement on the anti-tethering legislation.
But Thayne, often soaked but still fighting on, sits, chained to a wood dog house, and waits for action.
Thayne, founder of Dogs Deserve Better - a national group trying to outlaw dog chaining across the country - made it her mission this summer and fall to try to win passage of legislation that would set a time (10 p.m. to 6 a.m. for instance) when dogs could not be chained except for brief potty breaks. That, she believes, would end the round-the-clock chaining that thousands of Pennsylvania dogs endure.
Our fellow pet blogger ohmidog - who has with his trusty companion Ace embarked on a new adventure following the blue highways John Steinbeck and Charley did 50 years ago in the famous travelogue "Travels with Charley" - knows well the pet-friendly landscape of America. For instance, Motel 6 leaves its lights on for all canine travelers; Knight's Inn, only for those under 20 pounds.
Now comes a decidedly upscale entry to the world pet-els: The Waldorf Astoria. The new "Fido-Friendly" package at the landmark hotel features a luxury pet bed, two silver bowls, a special pet amenity and a large bottle of water. It also includes one complimentary dog walking during the stay.
Dog Concierge services are also available to meet any pet needs such as grooming, dog personal shopping or where to find the best Manhattan dog parks.