A local animal shelter is reaching out to the family of a 42-year-old mother of four who died Sunday of gunshot injuries she suffered in an attack while walking her dog near Fairmont Park in Philadelphia.
Main Line Animal Rescue in Chester Springs said it would like to help the dog and any other animals belonging to the woman identified in by NBC 10 as Kathryn Berry.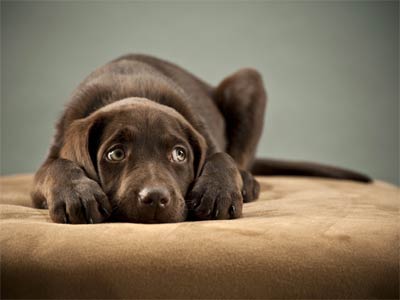 One of the nation's largest animal welfare groups is asking the U.S. Secretary of Agriculture to reconsider its appointment of an outspoken Pennsylvania dog breeder to a new advisory position where he has broad advisory powers on legislation and regulations that affect thousands of dog kennels and the sale of puppy mill dogs.
In a letter the Humane Society of the United States told USDA Secretary Tom Vilsack that it opposed the appointment of Julian Prager as Canine Program Adviser because of his stance opposing USDA's new retail pet store regulation and many animal welfare laws in Pennsylvania.
Prager, who was named to the post last month, has long been an official with the Pennsylvania Federation of Dog Clubs, which fought against Pennsylvania's landmark puppy mill bill and other legislation affecting dogs.
Leigh Siegfried is an Associate member of the International Association of Animal Behavior Consultants and is a Member of the Association of Pet Dog Trainers. She conducts private behavior counseling sessions, group training classes in basic and advanced manners and agility, and a variety of workshops.
Opportunity Barks classes are held in Philadelphia and Quakertown, PA. Visit www.opbarks.com for more info.
For the first time since the FBI began tracking crimes 85 years ago, offenses against animals will soon be broken out as a separate category in the agency's crime data collection.
Beginning next year animal crimes will receive a separate designation in the Uniform Crime Report (UCR).Until now those offenses were lumped in the broad category of "other crimes," making it virtually impossible to track animal fighting, attacks on animals or animal neglect.
Animal welfare groups, which had been urging the FBI to separate out animal crimes in its annual reporting, applauded the news.
Honey is home again - at least back to her temporary safe haven at Gentle Giants Draft Horse Rescue - but it's been a long haul for the twice-rescued Belgian mare.
After months of old-fashioned Sherlock Holmes detective work and the help of modern social media Honey was finally returned last month after being MIA for months.
The winding trail took rescuers thousands of miles from the Maryland shelter and provides lessons for animal rescues and adopters.
They have the support of the vast majority (85 percent) of Pennsylvania's population and newspapers across the state. They have just launched a TV ad blitz backed (and narrated) by game show icon Bob Barker featuring gruesome images of suffering animals.
And they have more than enough votes in the Senate to send the bill to the House.
Animal advocates say that the time is now to pass legislation banning the shooting of live pigeons at gun club contests.
State officials revoked the license of a Lehigh County kennel operated by an individual convicted in connection with one of the worst cases of animal abuse in Pennsylvania history.
The state issued the notice to Hidden Hill Farm kennel in New Tripoli on Sept. 3 after discovering Bryan Smith, who was convicted of cruelty following the 2008 raid on Almost Heaven Kennel in Emmaus, was serving as caretaker at the kennel, a Department of Agriculture spokeswoman said.
Under state law an individual convicted of animal cruelty may not be involved with a licensed kennel for ten years.
Labor Day weekend may mark the end of the season at most swim centers - for humans anyway.
The weekend after Labor Day is fast becoming all about the dogs.
The hot new trend for swim clubs, rec centers and even water parks is hosting dog swims on the Saturday or Sunday after Labor Day - giving doggy paddlers the last shot at summertime splashing.