Amy Worden, Inquirer Staff Writer
When our beloved calico Maine Coon cat Katya was diagnosed with oral squamous cell carcinoma in 2003 we took aggressive action.
We consulted cancer specialists in Virginia. We took her to a holistic veterinarian in the Washington D.C. area who several years earlier had worked miracles with accupuncture on my arthritis-stricken childhood family dog.
But using supplements to address the cancer did little good.
Amy Worden, Inquirer Staff Writer
I have often stared at the log walls of my 1832 cabin and thought: I should mount strategically placed shelves where the cats could lounge.
After all, who needs artwork when you have graceful, sinuous and portrait-pretty felines in the house?
But a traveling exhibit, which opened this month at a Connecticut gallery, beat me to it.
Amy Worden, Inquirer Staff Writer
Education, jobs, taxes, the environment.
There are plenty of hot issues in Pennsylvania campaigns, but individuals who step into the voting booths Tuesday may be considering another factor: Where does that candidate stand on animal issues?
If the recent down-to-the-wire battle in the General Assembly over a bill to ban pigeon shoots and make it illegal to consume dogs and cats was any indication, a candidate's position on animal welfare matters.
Amy Worden, Inquirer Staff Writer
A horrific case of animal abuse was uncovered - literally - in western Pennsylvania.
A woman who reportedly moved out of state left behind her dog - in the trash.
The five-year-old hound mix was found by a sanitation worker locked in a trash can in a residential neighborhood in New Stanton on Thursday. Officials with the Humane Sciety of Westmoreland County say she may have been in the trash for at least four days, reports KDKA-TV.
Amy Worden, Inquirer Staff Writer
The Pennsylvania SPCA early Tuesday raided a suspected dog fighting operation in a south Philadelphia neighborhood and rescued 13 dogs, including a litter of puppies.
Neighbors called police around midnight to report suspicious activity inside a house on the 2200 block of Mifflin St.

Inside officers found eight pit bill puppies, some of them scarred, and five adult dogs. One dog was missing an eye. They also found a treadmill, an apparatus used in dog fighting training.
Amy Worden, Inquirer Staff Writer
The stage was set Monday in the House for final passage of the long-awaited, furiously lobbied bill to end live pigeon shoots in Pennsylvania – legislation first introduced in the General Assembly in the 1880s.
The Senate had passed the bill overwhelmingly. Animal advocates felt they had a comfortable margin of support in the House to send the bill to Gov. Corbett's desk. The governor said he would sign the legislation.
For Heidi Prescott, a lobbyist for the Humane Society of the United States, a victory in her 27-year battle to stop the slaughter of pigeons for sport appeared within reach.
Amy Worden, Inquirer Staff Writer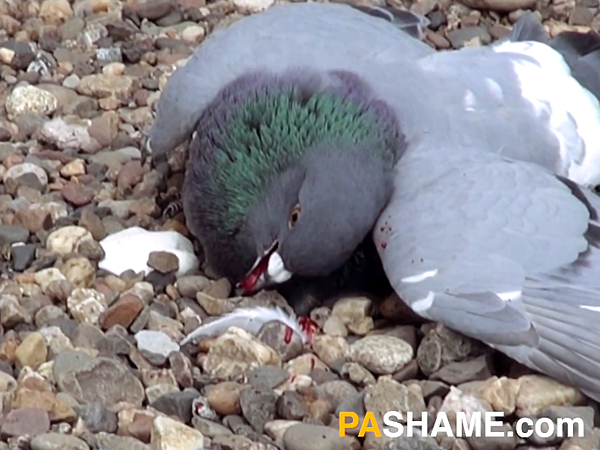 In history-making action Wednesday the Pennsylvania Senate voted overwhelmingly to end live pigeon shoots.
The passage of House Bill 1750 was not the final vote, but it represented a milestone in the history of animal welfare in the Commonwealth.
Amy Worden, Inquirer Staff Writer
When feral cats make headlines it's usually not good for the homeless felines.
Municipalities seek to enact ordinances to "control" them, which has typically meant rounding them up and euthanizing them.
Or a town passes a law banning the feeding of stray or feral cats.