Amy Worden

, Inquirer Staff Writer
A growing number of consumers are looking to labeling to help them make educated decisions about the food they buy. Witness the rise in "organic," "free range" and "antibiotic free" meat and dairy products.
Amy Worden

, Inquirer Staff Writer
Blockbuster news for pet owners came Tuesday from one of the country's leading pet retailers.
Pet product sales giant Petco has stopped selling pet treats made in China following an outcry from consumers over tainted treats that killed 1,000 dogs and sickened thousands of dogs and cats since 2007.
Petco said it has removed all China-made dog and cat treats at more than 1,300 retail stores nationwide. The chain's main competitor PetSmart says it will do the same within months.
Amy Worden

, Inquirer Staff Writer
Supreme Court Justice Thomas G. Saylor takes the oath of office later today as the new chief justice of Pennsylvania's highest court - the oldest appellate court in the nation.
To court watchers Saylor is known as a thoughtful, deliberative and intellectual jurist.
What many don't know about this 17-year veteran of the Supreme Court bench, is that he also is an animal lover.
Amy Worden

, Inquirer Staff Writer

A Lancaster County woman with a history of animal hoarding - who stored mother dogs and puppies in an Amish buggies among other places - is facing dozens of cruelty charges in connection with a raid last month.

Barbara Dienner, of Lititz, was charged with 72 counts of cruelty for unsanitary confinement and lack of necessary veterinary care, according to the Pennsylvania SPCA.

The charges stem from the rescue of 62 dogs and puppies from Dienner's property on December 16.
Amy Worden

, Inquirer Staff Writer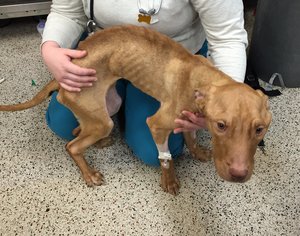 Same headline, different dog.
The plot lines never seem to change.
A young pit bull mix is struggling for life at the Pennsylvania SPCA after being seized a week ago from a northeast Philadelphia home.

Amy Worden

, Inquirer Staff Writer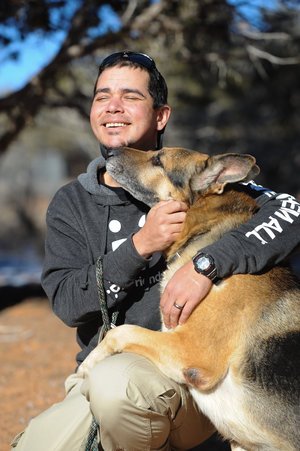 #BELAISSAFE
The nine-year-old German Shepherd whose plight shook social media circuits over the holidays is now in the care of a Utah-based shelter.

Amy Worden

, Inquirer Staff Writer
The nation's largest coffee retailer quietly announced this week that it will only buy animal products from suppliers who practice humane farming, in what advocacy groups say is the most sweeping animal welfare policy of any restaurant chain.
In a statement Starbucks said it is expanding its commitment to use industry best practices in meat, egg and dairy production.
Amy Worden

, Inquirer Staff Writer

For the third time in a week dogs in extreme situations have had to be rescued from unlicensed kennels in Lancaster County.

In the first case, the Pennsylvania SPCA raided the home of a hoarder in Lititz who was housing 62 adult dog and puppies in every available enclosed space on her property, including Amish buggies.

A day later the Lancaster SPCA removed six dogs from am unlicensed breeding kennel in Strasburg – including a dog with no eyes and another with no legs.