Amy Worden, Inquirer Staff Writer
The Pennsylvania SPCA early Tuesday raided a suspected dog fighting operation in a south Philadelphia neighborhood and rescued 13 dogs, including a litter of puppies.
Neighbors called police around midnight to report suspicious activity inside a house on the 2200 block of Mifflin St.

Inside officers found eight pit bill puppies, some of them scarred, and five adult dogs. One dog was missing an eye. They also found a treadmill, an apparatus used in dog fighting training.
Amy Worden, Inquirer Staff Writer
The stage was set Monday in the House for final passage of the long-awaited, furiously lobbied bill to end live pigeon shoots in Pennsylvania – legislation first introduced in the General Assembly in the 1880s.
The Senate had passed the bill overwhelmingly. Animal advocates felt they had a comfortable margin of support in the House to send the bill to Gov. Corbett's desk. The governor said he would sign the legislation.
For Heidi Prescott, a lobbyist for the Humane Society of the United States, a victory in her 27-year battle to stop the slaughter of pigeons for sport appeared within reach.
Amy Worden, Inquirer Staff Writer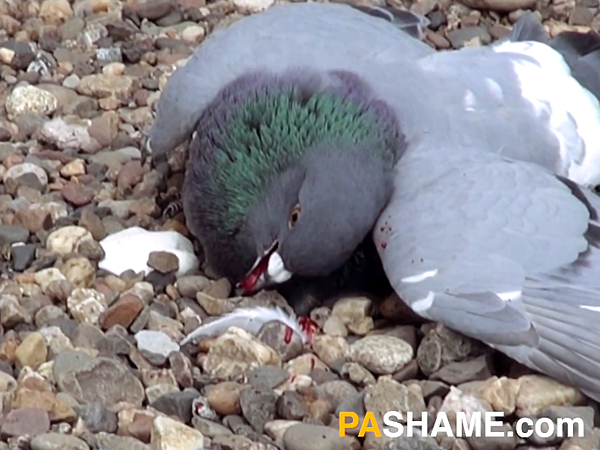 In history-making action Wednesday the Pennsylvania Senate voted overwhelmingly to end live pigeon shoots.
The passage of House Bill 1750 was not the final vote, but it represented a milestone in the history of animal welfare in the Commonwealth.
Amy Worden, Inquirer Staff Writer
When feral cats make headlines it's usually not good for the homeless felines.
Municipalities seek to enact ordinances to "control" them, which has typically meant rounding them up and euthanizing them.
Or a town passes a law banning the feeding of stray or feral cats.
Amy Worden, Inquirer Staff Writer
The maker of Simply Nourish Biscotti treats has announced a voluntary recall of certain lots of its dog treats that may have mold growth.
Loving Pets Corporation said it is recalling Simply Nourish Biscotti with Beef & Sweet Potatoes Dog Treats with an expiration date of February 2016. The treats are sold exclusively at PetSmart.
Amy Worden, Inquirer Staff Writer
Behavior issues are the primary reason dogs are euthanized by the thousands in overcrowded open admission shelters like ACCT Philadelphia.
Many potential adopters walking through a shelter who see barking dogs bouncing off the walls have a hard time envisioning them in their homes.
Amy Worden, Inquirer Staff Writer
Pennsylvania lost an animal champion this summer when humane society police officer Keith Mohler lost his battle with lung cancer.

Friends are invited to celebrate his life - and his music - at a special event at the Ware Center in Lancaster on Oct. 17.

The concert featuring acclaimed saxophonist Tim Warfield and the Steve Rudolph Trio is dedicated to Mohler who died July 29.
Amy Worden, Inquirer Staff Writer
Time was when cats and dogs in this country - in large part - were kept outside, fed scraps and shot when they were old or ill.
Today Americans spend billions on their care and feeding from their first puppy classes to the pet hospice.