Archive: March, 2012
Amy Worden

, Inquirer Staff Writer

For months the Department of Agriculture has repeatedly said the reason it has not scheduled a meeting of the Dog Law Advisory Board is because Gov. Corbett has not yet filled two open slots on the 24-member panel.

First, that excuse simply does not fly when you consider the number of boards and commissions that regularly hold meetings without a full complement of members.

But even more disturbing is the fact the governor has named at least one person to the board and failed to make public that news.
Amy Worden

, Inquirer Staff Writer

The first thing I thought when I read that the HBO series "Luck" was being canceled after the death of the third horse on the set was:

Why hadn't I heard about the deaths of the first two horses?

After all, news of an animal dying in the production of a TV series about horse racing - starring Dustin Hoffman and Nick Nolte - surely would have caught people's attention.
Amy Worden

, Inquirer Staff Writer

A fast-spreading barn fire is responsible for killing more than 1,000 hogs in Lancaster County.

The fire, which broke out around 8:30 a.m. on Monday in Stevens, destroyed two large barns and killed hundreds of pigs inside.

See video from WGAL-TV here.
Amy Worden

, Inquirer Staff Writer
Spring flowers may be lovely and seem innocuous enough, but they can be potentially fatal hazards to your pets.
Tulips, daffodils hyacinths, lilies, along with many kinds of potted plants, are toxic to cats and dogs.
Amy Worden

, Inquirer Staff Writer
More than 500 dogs in the U.S. have been reported sickened after consuming Chinese-made chicken jerky treats since November.
Amy Worden

, Inquirer Staff Writer

Animal lovers from across Pennsylvania gathered in the Capitol Monday for Humane Lobby Day 2012, meeting with lawmakers at the Capitol on behalf of legislation to reduce animal suffering in the state.

Among the issues on advocates' agendas: ban the private possession of exotic animals as pets, prohibit the use of carbon monoxide chambers to euthanize animals, ending live pigeon shoots, banning the 24/7 tethering of dogs.

The Humane Society of the United States and the ASPCA hosted Humane Lobby Day and were joined by representatives from Animal Care Sanctuary, Humane League of Philadelphia and Pennsylvania Animal Welfare Network.
Amy Worden

, Inquirer Staff Writer

A Pennsylvania man will be barred from owning or caring for animals during his probation term after being convicted on cruelty charges for starving a herd of 21 young thoroughbred horses.

Magisterial District Judge Mark Beauchat sentenced James Houseman III to 3 1/2 years probation on 14 counts of animal cruelty and ordered him to forfeit seven horses that were in his possession at the time he was charged, but for which he was not convicted, according to prosecutors.

Houseman also was ordered to pay $35,000 in restitution to the SPCA.
Amy Worden

, Inquirer Staff Writer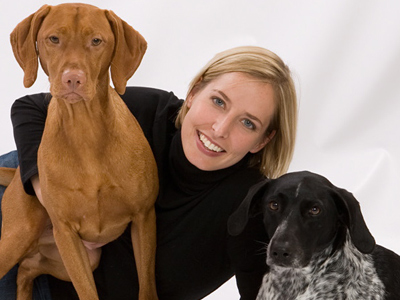 Leigh Siegfried is an Associate member of the International Association of Animal Behavior Consultants and is a Member of the Association of Pet Dog Trainers. She conducts private behavior counseling sessions, group training classes in basic and advanced manners and agility, and a variety of workshops. Opportunity Barks classes are held in Philadelphia and Quakertown, PA. Visit www.opbarks.com for more info.
On a mobile phone? Click HERE to join the chat!