Archive: November, 2012
Amy Worden

, Inquirer Staff Writer
Not everyone was flocking to Walmart stores in search of bargains on Black Friday.
You may have seen news coverage of Wal-Mart workers protesting over health care and wages.
Amy Worden

, Inquirer Staff Writer
This Thanksgiving many of us will be thankful for the animals in our lives past and present.
For me that means Twilight (aka Bald Mountain Bacchus) my magnificent Morgan, my first horse and partner for 20 years and Mindy, our Border Collie mix, who came home with me in a shoebox from the stable and gave us 17 memorable years. Over the years there was Tabby, Shea-Shea, Ambrose, Joshua, Katya, Possum, Bear and so many other cats that have blessed our lives.
And I give thanks for all the current animals in my life as I watch my orange felines Penny and Bix loll in the sun: a house and barn-full of kitties and Belle and Chloe, mother and daughter Belgian horses.
Amy Worden

, Inquirer Staff Writer

Air wars have erupted again in the skies over Berks County.

An animal welfare group trying to call attention to pigeon shoots says its camera-equipped drone that was flying over Wing Pointe hunt club Sunday where hunters were shooting captive live pigeons was shot down.

Now the group, Showing Animals Respect and Kindness (SHARK) has released footage of the drone being shot and the damage as well as men chasing injured pigeons with nets and collecting trash bags full of dead pigeons.
Amy Worden

, Inquirer Staff Writer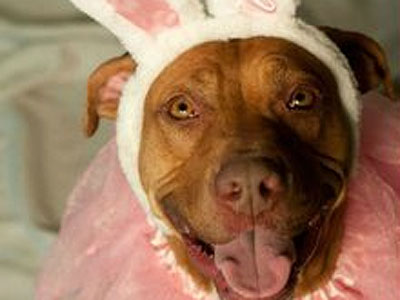 Most anyone involved in animal welfare has seen or made use of the "death row" websites.
These are the places where rescue groups post last ditch appeals for dogs and cats in overcrowded shelters. Take your pick, by city or nationally, the websites post heart-rendering pictures of doomed animals. You can almost hear the clock ticking.
I was surprised though to see one such appeal posted on Craigslist for a dog being held by the Animal Care and Control Team in Philadelphia, the open admission shelter that takes in the city's strays - at an alarming rate we should add.
Amy Worden

, Inquirer Staff Writer
The immediate crisis is over for most people and pets in Sandy's path.
Now the reality of being homeless for weeks or months is setting in. There's that long grey period between when families whose homes have been destroyed or badly damaged are moving out of shelters but don't have permanent quarters yet.
Amy Worden

, Inquirer Staff Writer
Most of the hundreds of dogs competing for Best in Show at the National Dog Show this weekend outside of Philadelphia have enjoyed pampered lives. (As my colleague Carolyn Davis reports in the Inquirer.)
Not so Vivian Peyton.
Amy Worden

, Inquirer Staff Writer

PETA is bringing its latest colorful animal rights campaign to Philadelphia today.

The focus this time is goose down.

Activists, including one dressed as a half-plucked goose, will gather at 17th and Walnut at noon to urge consumers to buy down alternatives.
Amy Worden

, Inquirer Staff Writer

UPDATE - Secretary Salazar called reporter Dave Philipps to personally apologize for the incident and granted the interview that Philipps had been seeking. More on the story from the AP here.

I didn't know that a Texas man was under investigation for buying 1,700 wild horses and allegedly selling them to a slaughter plant in Mexico.

Until I heard that Interior Secretary Ken Salazar last week threatened to punch out a reporter for asking about the issue.