Archive: January, 2013
Amy Worden

, Inquirer Staff Writer

UPDATE: The American Association of Feline Practioners alerted me to a bad Catvets link in the blog and directed me to a list of cat friendly vet clinics in the U.S., including six in PA. Here is the working link.

Is your vet's office feline friendly?

A new study concludes vets could do a better job making their clinics more welcoming to cats - and even suggests that there may be an inherent bias among many vets against cats.
Amy Worden

, Inquirer Staff Writer

As a career journalist, hundreds of people - and pets - have come in and out of my life over the years. I don't often hear what's become of them, though sometimes through obituaries or word of mouth I learn of someone's passing.

Never twice on the same day.

On Wednesday I picked up a message on my answering machine from a woman telling me her stepfather, Jim Tate, had died the previous day in Gettysburg, the town where he was born, where he met Civil War veterans and where he worked as a licensed battlefield guide until a month before his death - at 94.
Amy Worden

, Inquirer Staff Writer

Just over two years after she was jailed for being unable to post bail on animal cruelty charges, the operator of a South Jersey "rescue" was sentenced in a case that involved dozens of sick, injured and starving dogs.

A Cape May County judge late last month sentenced Dawn Scheld of Goshen to time served in jail (50 days) and forbid her from owning animals for five years.

Her companion, Leroy Thomas, who was also convicted of cruelty, was forbidden from owning animals for five years.
Amy Worden

, Inquirer Staff Writer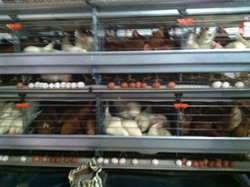 A new exhibit at this year's week-long Pennsylvania Farm Show introduced visitors - some 400,000 this year - to life inside of a typical working barn in the state.
Housed in the metal barn erected in the farm show's food hall were dairy cows, calves, turkeys, ducks, chickens and pigs.
Leigh Siegfried is an Associate member of the International Association of Animal Behavior Consultants and is a Member of the Association of Pet Dog Trainers. She conducts private behavior counseling sessions, group training classes in basic and advanced manners and agility, and a variety of workshops. Opportunity Barks classes are held in Philadelphia and Quakertown, PA. Visit www.opbarks.com for more info.
---
1:30 [Denise]
Amy Worden

, Inquirer Staff Writer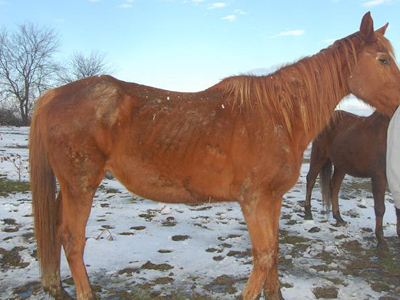 Rescuers on Friday removed 24 Morgan horses from a dilapidated farm near Hershey that had been the focus of a raid just two weeks ago.
The rescue team worked around the bodies of dead horses for hours to remove the living ones - many of them pregnant mares, in what officials are describing as the largest seizure in the Harrisburg area in recent years.
It took the 10-person team all day to round up the feral horses from filthy pastures knee-deep in mud and with manure piles almost four feet high.
Amy Worden

, Inquirer Staff Writer

Another day, another pet treat recall.

This time it's Nestle Purina PetCare, maker of Waggin' Train and Canyon Creek Ranch dog treats, and Milo's Kitchen jerky treats.
Amy Worden

, Inquirer Staff Writer

At the end of the month The Humane League of Lancaster County becomes the latest Pennsylvania shelter to close its doors to stray cats and dogs in an effort to cut costs and become a so-called "no-kill" facility.

Today we learn that the newly-formed Lancaster City SPCA will step in to house stray dogs from the county's 60 municipalities, at least temporarily, in the city's vehicle maintenance facility.

But not cats.