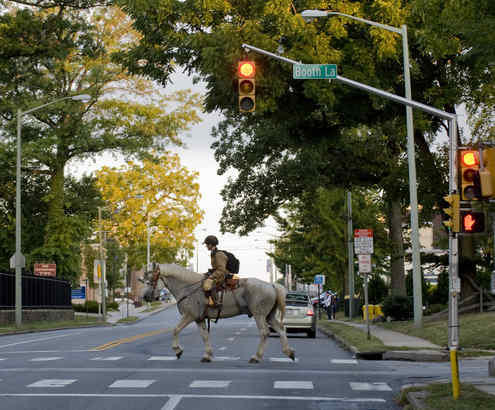 As a horse-crazy girl I used to dream about joining the characters in the British story books I voraciously consumed. The kids in the English countryside all saddled up their ponies every weekend and hacked over the foggy moors to the local horse shows. What a life! In car-congested Washington D.C., I thought that was the idyllic childhood.
Now I learn that a teenager living in the congested suburbs outside Philadelphia is saddling up his oversized "pony" every day and commuting to school on horseback.
Gladwyne teen Roby Burch and his trusty Percheron gelding, Jet, brave traffic, bad weather and even ford streams to get to school each morning. More from my colleague, Kathy Boccella, here.