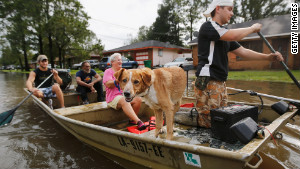 This time they got it right.
New reports say more than 200 Louisiana shelter animals were evacuated to east Texas ahead of Hurricane Isaac. Dozens of Mississippi shelter pets headed eastward to Broward County, Fla. before the storm.
Many more were safe in their beds near their owners at their local disaster shelter or hotel thanks to post-Katrina mandates that municipalities plan for pet evacuation during disasters and thanks to the wave of pet-friendly policies adopted by many - but not all - hotel and motel chains.