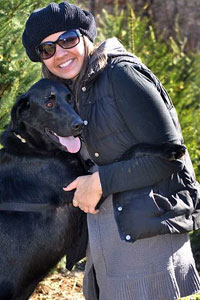 As pets have become valued members of our families, we think about them endlessly in life.
And we think about them in death. We set up pet trusts and put them in our wills to ensure they are cared for after we go.
And they are now often listed as "survivors" in obituaries. We included my mother's tabby cat, Libby - who posted herself sphinx-like at the foot of her bed in her last days - in her obituary. And, in her death notice, we recalled the array of pets who travelled through her life giving her great joy.