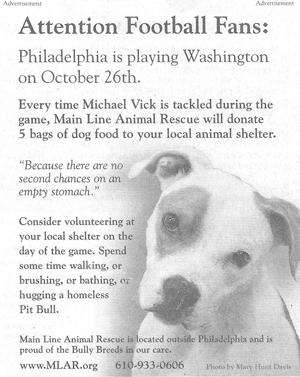 Main Line Animal Rescue in Chester Springs thinks Michael Vick should take a few hits for the dogs for a change.
The group is sponsoring this ad that ran in a NFL special section in the Washington Post today and plan to sponsor ads in other cities where the Eagles play to raise awareness about unwanted and abused pit bulls.
Read the story by my Inquirer colleague Peter Mucha.