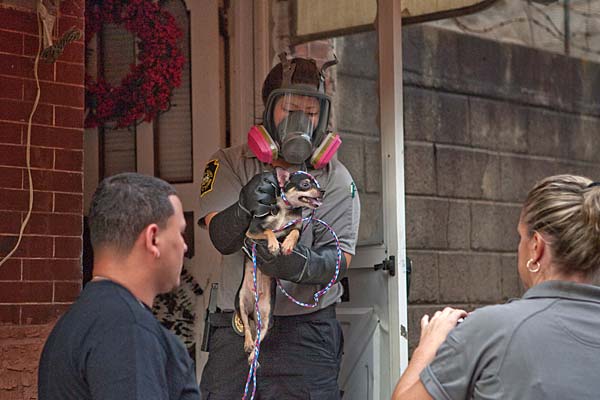 Photo David Warren/Inquirer
THURSDAY UPDATE - From my Inquirer colleague Peter Mucha: The PSPCA reports that a total of 85 live chihuahuas and chihuahua mixes were removed from Earp St., along with three cats. They also found the bodies of two dead dogs in the house. If neglect or abuse was involved, the homeowner could face misdemeanor charges, according to Liz Williamson, spokeswoman for the Pennsylvania SPCA.
For each of the 85 living dogs, and two cats also found, a summary offense of unsanitary confinement could be charged, with a possible 90 days in jail and a $750 fine, Williamson said. Lack of veterinary care, another potential charge for each dog, carries similar possible consequences, she said.
UPDATE - The Daily News reports the woman involved in the case where 90 animals were found in a house "rescued" dogs from PACCA, the organization that once held the city's animal control contract and had more recently fostered cats for the PSPCA. She also picked up roadkill and stored it in a freezer.