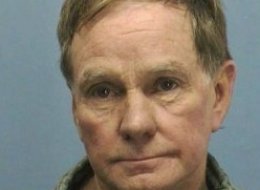 A Pennsylvania show dog breeder has been charged with drugging a competitor's dog at a show in Illinois.
Ralph Ullum, 68, Claysville, will appear in Illinois court in June on charges of misdemeanor cruelty to animals and attempted criminal damage to property. If convicted, he could face a sentence of up to a year in prison, according to NBC Chicago.
The charges stem from an incident in December at the DuPage County Fairgrounds. when according to investigators, the owner of a Siberian husky named Pixie became suspicious when she saw crushed pill next to her dog's crate. A witness reported seeing Ullum, who was showing a dog named Diana, feeding and petting Pixie.
Pixie's owner contacted a veterinarian who induced vomiting and found the remains of a Protonix pill, used for acid reflux. It can cause drowsiness in large quantities.
Ullum, 68, owns Topaz Siberians, is a state-licensed dog breeder. If convicted, under the dog law, he will lose his license.
According to news reports, neither dog went home with a trophy.