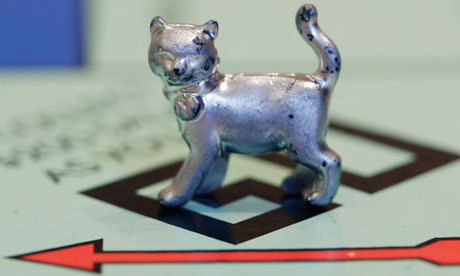 The new Monopoly kitty pounced onto the world's stage on Wednesday not on little cat's feet but with a bang.
Hours after gamemaker Hasboro announced live on NBC's "Today Show" that the cat design had beat out the robot and three other new token candidates, fireworks went off across social media.
As well it should, cats are king on the Internet.