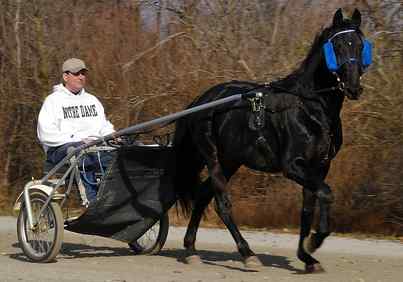 It's an all-too familiar story: A horse racing fan with stars (and dollar signs) in their eyes splurges on a high-priced yearling only to find out quickly the horse is not destined for the winner's circle.
The horse gets dumped at auction and ends up pulling an Amish buggy. A few years later, broken down from overwork and poor care, they get sold to the "kill buyers" for the price of a few bales of hay and are shipped to the slaughterhouse.
That was the fate that appeared to be awaiting the trotter Captain Zoom until his former owner - who happens to be ex-Phillies reliever Dan Plesac - stepped in. Read the full story published in the Inquirer here.