More than four months after Pennsylvania SPCA agents raided a Lehigh County kennel where 800 animals were living in filth, operator Derbe Eckhart defended himself, saying the state had no serious issues with his operation until the raid.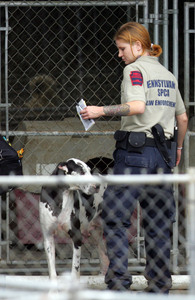 Speaking publicly for the first time since the raid, Eckhart told a hearing officer with the Department of Agriculture that during dozens of inspections prior to the October raid, and as recently as last August, dog wardens had found only minor violations that were corrected.
"They would explain what was wrong, they would reinspect and it was fixed," Eckhart said during an admistrative appeal hearing in Harrisburg on his kennel license revocation.