Next to Kansas City, is there any U.S.city better known for a meat product than Philadelphia?
After all, we are the cheesesteak capital.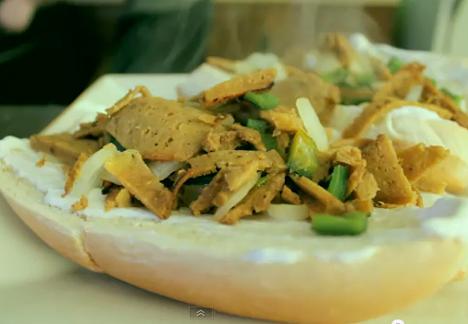 But today why not order a vegan cheesesteak?
That's right, it's "Meatless Monday."
The Philadelphia City Council passed a resolution recently designating "Meatless Mondays" to encourage residents to eat meat-free one day a week.
Philly now joins other cities (Los Angeles and D.C. among them), celebrities (Oprah and Paul McCartney) and many institutions, like Drexel, embracing the idea.
The goal of going meatless once a week, an idea launched in 2003 by Johns Hopklins Bloomberg School of Public Health, is to improve people's health and decrease our carbon footprint.
"I am happy to bring attention to this important issue," said Councilman Bill Green. "We can combat the epidemic of obesity, improve long-term health outcomes and potentially reduce the impact of livestock on global warming though this one, simple effort. And we can make our moms happy by eating our veggies and trying new things – a win-win-win!"
And, not to mention, going meatless may help reduce animal suffering in factory farms.
"The huge demand for meat in America has resulted in intensive and cruel farming conditions, environmental degradation, and a slew of health problems," says Rachel Atcheson, Philadelphia director for The Humane League. "By working more healthy, plant-based meals into their diets each weeks, Philadelphians can make a big difference."
So have a salad or go vege today at Vedge or another meat-free eatery like HipCityVeg.
Here's one place I'd like to give a shoutout to: Lancaster's Stockyard Inn Steakhouse, once the site of the largest stockyard in the East.
A particularly heinous act of animal cruelty at the now-closed stockyard in 1986 provided the impetus for the creation of Farm Sanctuary, now the nation's leading farm animal rescues and advocacy groups.
In 2011 Farm Sanctuary celebrated its 25th anniversary with a vegan meal at the Stockyard and the restaurant promised to continue to feature a vegetarian entree - and indeed they do!

More recommendations for the best in vegetarian dining in the Philly area welcome.