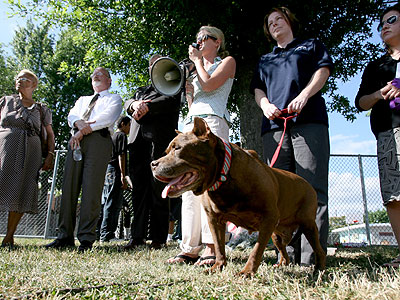 Dozens of animal lovers gathered at a North Philadelphia park today to remember Flora, the year-old mixed breed dog found hanged there on Tuesday.
"The purpose is to send a unified message that violence against any living creature will not be tolerated," said social worker Kim Wolf, a chief organizer of the vigil that drew politicians, law enforcement officers and educators, along with dog owners with their pets.
No arrests have been made but Pennsylvania SPCA officials say they have established who owned the dog.
The vigil comes as investigators in Baltimore probe the death of a dog found hanging from fence.
More from the Inquirer on the Philadelphia vigil here.