Archive: September, 2012
Amy Worden

, Inquirer Staff Writer

After two years the trial is finally underway for a South Jersey woman, her companion and their daughter, accused of abusing more than 60 dogs in their care.

The dogs found in the Middle Township home were "living in a piles of feces, puddles of urine and infested with fleas," said assistant prosecutor Christine Smith last week in Superior Court.

Defense attorneys said Thomas and Scheld were trying to save the animals from a high-kill shelter in North Carolina and that there was no evidence they purposefully harmed the animals, according to a report in the Press of Atlantic City.
Amy Worden

, Inquirer Staff Writer

Here is the story I wrote in today's Inquirer about the new report on the status of Pennsylvania kennel enforcement. It sparked heated debate at yesterday's meeting of the Dog Law Advisory Board particularly over the elimination of the full-time kennel veterinarian position. The new director of the Dog Law Enforcement Office Michael Pechart announced a number of changes, including the hiring of three new wardens to fill vacancies, the assignment of one warden - Megan Horst - to conduct online investigations of illegal puppy sales, and the closure of a problem kennel (Golden Acres, formerly known as Silver Hill) owned by a man (John Zimmerman) convicted of animal cruelty who skirted the law by renaming the kennel and registering under his wife's name.

HARRISBURG - The Department of Agriculture allowed a virtual suspension of kennel enforcement during the last 15 months by failing to properly inspect most commercial outfits, allowing oversize or poor-performing operations to skirt regulations and citing no violations, according to a new report by members of the state's Dog Law Advisory Board.

The nearly 100-page report, produced by a subcommittee charged with advising the governor on dog issues, came to "the disturbing conclusion" that the state has failed to enforce critical components of the dog law and companion canine health regulations, leaving close to 500,000 dogs in 2,000 kennels at risk.
Amy Worden

, Inquirer Staff Writer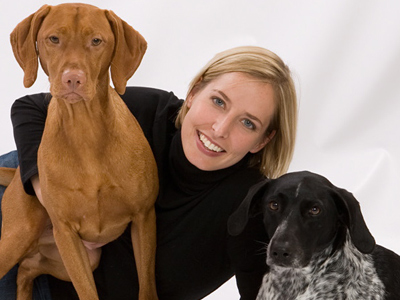 Leigh Siegfried is an Associate member of the International Association of Animal Behavior Consultants and is a Member of the Association of Pet Dog Trainers. She conducts private behavior counseling sessions, group training classes in basic and advanced manners and agility, and a variety of workshops. Opportunity Barks classes are held in Philadelphia and Quakertown, PA. Visit www.opbarks.com for more info.
On a mobile phone? Click HERE to join the chat!
Amy Worden

, Inquirer Staff Writer

Enforcement, licensing and the stray dog/sheltering crisis top the agenda of the Dog Law Advisory Board which meets tomorrow (Thurs.) at 1 p.m. at the Department of Agriculture building in Harrisburg.

This is the board's second meeting since the Corbett administration took office in Jan. 2011. and the first since Dog Law Enforcement Office director Lynn Diehl was removed in June, following revelations of lax enforcement in the state's more than 2,000 licensed kennels.

At the April meeting, Diehl admitted only a fraction of commercial kennels were in compliance with provisions of the 2008 dog law. Inspection reports showed that Canine Health Regulations governing ammonia levels, humidity and lighting in the largest kennels and that were to go into effect July 1, 2011, were being ignored almost a year later and kennels were not cited for non-compliance.
Amy Worden

, Inquirer Staff Writer

With stunning speed - and no opposition - the state House Agriculture committee approved two animal welfare bills on Monday.

House Bill 2630, sponsored by the committee's chairman Rep. John Maher (R., Allegheny), would ban the use of carbon monoxide gas chambers as a method euthanasia in animal shelters. A similar bill, sponsored by Sen. Andrew Dinniman (D., Chester), passed the Senate in the spring.

Only a handful of animal control facilities in Pennsylvania still use the practice which is banned in several states and municipalities and is widely viewed as a cruel way to destroy unwanted animals. The act will allow shelters across the Commonwealth to obtain drugs necessary to euthanize animals in a humane manner by injection.
Amy Worden

, Inquirer Staff Writer
Dog treats sold nationwide by Target under the Boots & Barkley brand are being recalled over potential salmonella contamination.
Denver-based Kasel Associated Industries issued the voluntary recall of its American Beef Bully Sticks that were sold at Target stores between April and September.
Amy Worden

, Inquirer Staff Writer

Animal welfare advocates say it's time for law enforcement to more vigorously pursue cases of severe animal cruelty after the horrific discovery of a dog ablaze in a crate in Chester County.

Here are the details that my colleague Bill Reed reported in today's Inquirer:

A caged dog was set on fire in West Brandywine Township, Chester County, on Friday night, three months after a similar fatal attack in Coatesville.
Amy Worden

, Inquirer Staff Writer

Who says only cats have nine lives?

Twice in one week Pennsylvania area dogs have suffered ordeals that should have killed them. First there was Brandi, the beagle who plunged 70 feet from a bridge into the Delaware River near Philadelphia.

Then there was Malibu, a Chihuahua-beagle mix dog, who was tossed from a moving vehicle, then struck by anther car on a busy highway in central Pennsylvania and lived to bark about it.