Archive: August, 2012
Amy Worden

, Inquirer Staff Writer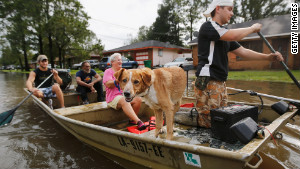 This time they got it right.
New reports say more than 200 Louisiana shelter animals were evacuated to east Texas ahead of Hurricane Isaac. Dozens of Mississippi shelter pets headed eastward to Broward County, Fla. before the storm.
Amy Worden

, Inquirer Staff Writer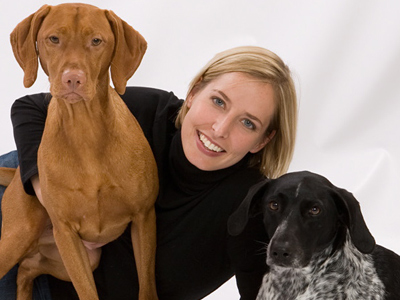 Leigh Siegfried is an Associate member of the International Association of Animal Behavior Consultants and is a Member of the Association of Pet Dog Trainers. She conducts private behavior counseling sessions, group training classes in basic and advanced manners and agility, and a variety of workshops. Opportunity Barks classes are held in Philadelphia and Quakertown, PA. Visit www.opbarks.com for more info.
On a mobile phone? Click HERE to join the chat!
Amy Worden

, Inquirer Staff Writer

The web is a minefield of distraction.

On my way to opening my blog to write about Hurricane Isaac, I detoured through the Bronx Zoo, where video cameras captured a baby flamingo as it took its first tentative steps on little pencil legs.
Amy Worden

, Inquirer Staff Writer

As Hurricane Isaac bears down on New Orleans and the Gulf Coast of Mississippi and Alabama, my thoughts turn to the thousands of animals who lost their lives in Katrina - and the many human victims who died because they refused to leave their pets behind.

In 2005 hurricane shelters were off-limits to pets. (Although I recall one Red Cross shelter in Gulfport that allowed a few desperate people to tie their dogs outside.) There were no pet evacuation plans. Pets and their people were on their own.

The profiles of Mississippi's Katrina victims published in the months that followed in the Sun Herald echoed a similar tragic theme: they stayed put for their pets.
Amy Worden

, Inquirer Staff Writer
Former Pennsylvania anti-chaining activist Tamira Thayne, whose group purchased Michael Vick's compound in southern Virginia for a rehab center for rescue dogs, is now herself the subject of a cruelty investigation
Amy Worden

, Inquirer Staff Writer
Pine pellets are hands down the best form of cat litter. If I see someone eyeing a bag of pellets in the aisle of my local pet store, I often jump in to make a pitch for it.
Pellets are so user-friendly.
Amy Worden

, Inquirer Staff Writer

A large Pennsylvania ferret farm that supplies animals to the Centers for Disease Control as well as pet retailers, has been fined $44,000 by the federal government for violating animal welfare and labor laws.

The U.S. Department of Agriculture (USDA) fined Triple F Farms, Inc., in Sayre, $16,679 for violating at least eight regulations of the Animal Welfare Act, and the factory must pay employees $28,124.98 in back wages for 38 violations of the Fair Labor Standards Act, according to People for the Ethical Treatment of Animals (PETA).

The fines come after PETA conducted an undercover investigation that showed systematic and fatal neglect of ferrets and subsequent federal inspections found similar conditions.
Amy Worden

, Inquirer Staff Writer

Philadelphia-based food service giant Aramark today said it will eliminate all pork from animals bred using gestation crates in its U.S. supply chain by 2017.

In announcing the plans with the Humane Society of the United States, Aramark joins dozens of other food service companies, restaurant chains and supermarkets that have pledged to end their reliance on suppliers who house breeding pigs in undersized crates their whole lives.

"Aramark is proud to stand in partnership with other industry leaders and supply chain partners to transition away from gestation crates in a timely fashion," said Kathy Cacciola, Aramark's senior director of environmental sustainability. "We're committed to operating responsibly and addressing key issues, including animal welfare, throughout our supply chain and business, and this commitment helps move the entire industry toward the elimination of gestation crates."