Archive: December, 2011
Amy Worden

, Inquirer Staff Writer

Got your mouse in hand this New Year's Eve and looking for a charity to bestow a few bucks upon before the clock strikes midnight?

Earlier this month, I assembled a list of local and national animal charities doing exceptional work to help animals. (I know I only scratched the surface, so please send in your favorite pet charities for my next list).

Now here are a few more:
Amy Worden

, Inquirer Staff Writer
One of the biggest animal stories in Pennsylvania in 2011 was the tragedy in September that befell the two beloved bison at Zoo America in HersheyPark.
Amy Worden

, Inquirer Staff Writer
Imagine this: Your beloved blind dog disappears.
Then your landlord reports him dead.
Amy Worden

, Inquirer Staff Writer

As animal welfare groups around the world chronicle the many accomplishments achieved in animal protection this year, we ponder Pennsylvania's record for 2011 and we come up with...

an empty stocking.

Well, not entirely. There are a few gifts in the form of a small, but tenacious collection of animal crusaders worth mentioning.
Amy Worden

, Inquirer Staff Writer
The National Academies' Institute of Medicine issued a landmark report recently concluding that the use of chimpanzees for invasive medical research is "largely unnecessary."
Animal welfare groups, like the Humane Society of the United States, hailed the report as an important step toward passage of federal legislation ending the use of primates in research labs and placing the remaining 1,000 chimps - like 53-year-old Flo pictured above - living in six U.S. labs in sanctuaries where they can live out their lives in peace.
Amy Worden

, Inquirer Staff Writer

The following are some of the recent cases investigated by the Pennsylvania SPCA. Headquartered at 350 E. Erie Avenue in Philadelphia, the PSPCA operates one branch shelter in Danville but its humane officers investigate cruelty elsewhere in the state. For more information, call 215-426-6300 or visit www.pspca.org. To report animal cruelty call 1-866-601-SPCA.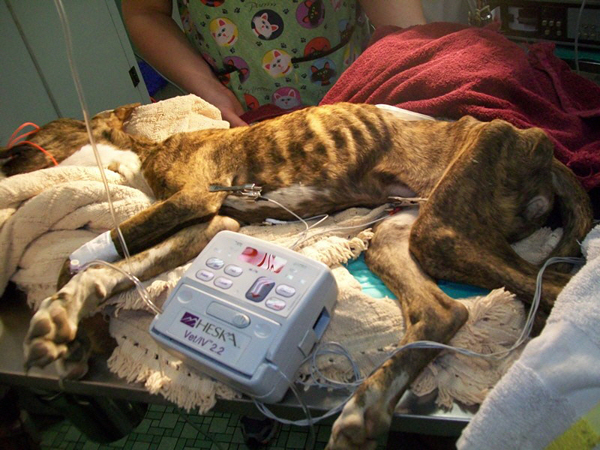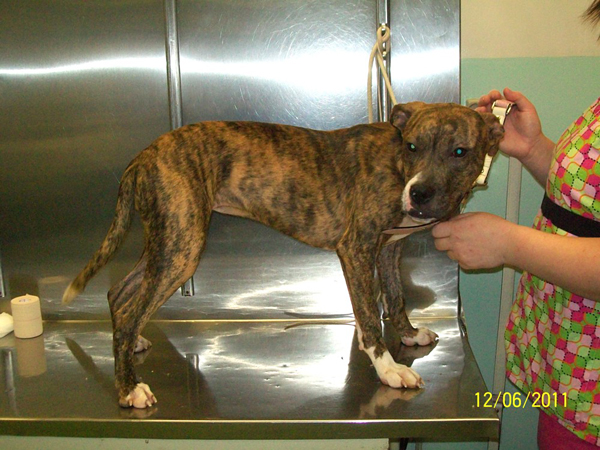 MIRACLE DOG RETURNS FROM THE DEAD
100 block of Franklin Manor Lane in State College, PA Nov. 1, 2011. A Pennsylvania SPCA humane law enforcement officer responded to a report of a dog in distress in the backyard of a home. There was no owner present and an approximately a year- old female pit bull mix was lying on the ground unresponsive. Because of the dog's dire condition, the dog was taken to the nearest vet hospital where it was pronounced dead on arrival. The officer transported the dog to Williamsport, PA, where the dog was to undergo a necropsy to determine the cause of death. When the officer went to remove the dog's body from the crate, he observed that it was breathing. He immediately took the dog to Loyalsock Animal Hospital. Again, upon unloading it appeared to be deceased. The veterinary staff examined the dog closer and found that it had a heart rate of 7 beats per minute. Immediate interventions including blood transfusions, IV fluids and warming were provided. By the next day, the dog was up and walking. While the dog, which was renamed 'Stella,' was extremely malnourished and sick, the staff was cautiously optimistic it would make a full recovery. The next day the officer returned with a search warrant and removed Stella's sister, named Cuddles, who was also thin and in poor condition. The owner surrendered both animals to the PSPCA. Pending the results of medical tests, cruelty charges are pending. On, Nov. 29, having made a full recovery, Stella was adopted. Her sister, Cuddles, was adopted out through the Centre Hall Shelter on a few weeks earlier. (The dramatic photos above Stella's near-death condition when she was picked up and her amazing recovery five weeks later.)
Amy Worden

, Inquirer Staff Writer

For the person in your life who has everything, how about giving a gift in their name to creatures who have nothing this holiday season?

There are many shelters, rescue groups and various animal programs worth supporting in southeastern Pennsylvania and South Jersey - too many to mention in one take. Herewith is a first take of a list, but please feel free to send more names my way (aworden@phillynews.com).

Hard times make for harder than usual times for cash-strapped shelters. The economy has forced many people to surrender their pets. There is a never-ending stream of neglected and abused animals who need rescuing. Prosecution of abusers is costly too. Many shelters offer pet "sponsorship" and other specific ways to target your donation. If you cannot swing a monetary donation, consider donating to a shelter's thrift store or offering animal supplies. Most shelters have wish lists on their websites for different products they need.
Amy Worden

, Inquirer Staff Writer
Time magazine catalogues the major animal stories of 2011 in its series of Top 10 year-end lists.
Among the ten top animal stories was this one, titled "Man's Best Friend - till the End," illustrated by one of the most moving images of the year.