Amy Worden, Inquirer Staff Writer
Keith Mohler, a towering figure in animal protection in Pennsylvania for a quarter century, died Tuesday of complications from lung cancer. He was 62.
Mohler spent most of his career as a humane society police officer investigating cases of animal abuse in the stockyards, puppy mills and farms of Lancaster County.
Amy Worden, Inquirer Staff Writer
As the world commemorates the start of World War ! one hundred years ago this week, National Geographic considers the animal heroes of the Great War.
From pigeons to dogs, horses even elephants, animals drafted into service on both sides of the conflict.
Amy Worden, Inquirer Staff Writer
If you have ever been in the presence of two dogs as they meet, you've seen the universal canine greeting: a good sniff of the hind end.
You may laugh about it or wonder about it, but now the American Chemical Society has gotten to the bottom of this age-old mystery.
Amy Worden, Inquirer Staff Writer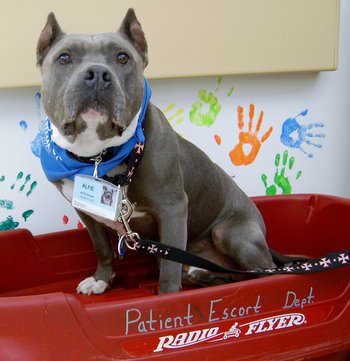 UPDATE This story has been updated to include information about two convictions in connection with Alfie's case and comments from the SPCA officer.

Two years ago last month Alfie was found on death's door, locked in a shed in South Jersey.
Leigh Siegfried is an Associate member of the International Association of Animal Behavior Consultants and is a Member of the Association of Pet Dog Trainers. She conducts private behavior counseling sessions, group training classes in basic and advanced manners and agility, and a variety of workshops.
Opportunity Barks classes are held in Philadelphia and Quakertown, PA. Visit www.opbarks.com for more info.
Amy Worden, Inquirer Staff Writer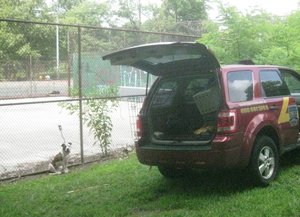 Who tied Venus to a fence at a North Philadelphia park on Monday so tight she was choking and left her there?
That's what the Pennsylvania SPCA wants to know. They are searching for the owner of an adult, female, brown and white pit bull type dog found on Tuesday, some 12 hours after being tied to a chain link fence with a cable and electric tape.
Amy Worden, Inquirer Staff Writer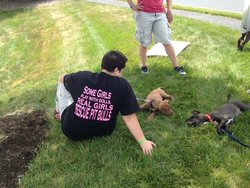 Pity the pit bull.
The American Pit Bull Terrier - once the nation's beloved "nanny dog" - are without question the most overbred, abused and neglected canines.
Take a look at any urban shelter's PetFinder page. The shelters are overflowing with unwanted pit bulls. Some find homes. More end up being euthanized.

Amy Worden, Inquirer Staff Writer
UPDATE - This story has been updated to reflect that amount HSUS paid to Ringling Bros. was not disclosed and that the issue over payment with insurance companies is still in litigation.
When the Humane Society of the United States was founded, there were few local laws and no federal laws protecting animals.
Animal shelters - better known then as the municipal pound - killed strays in gas chambers or turned over whole populations of dogs and cats to research labs.