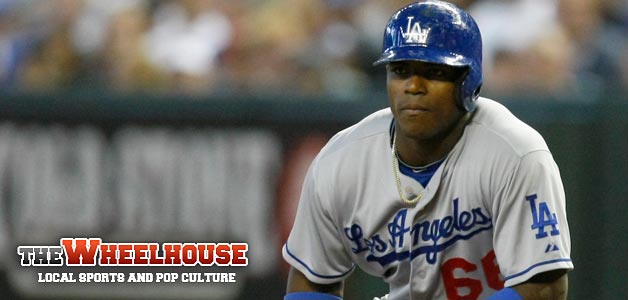 Yasiel Puig is great! He's young! He's popular! He's got a great story! He's why the Dodgers are making a run! He's handsome! He's fun!
**ratings flatten**
Yasiel Puig is arrogant! He's brash! Other players don't like him! He doesn't respect his elders! He uses his translator to pick up women!
CUB YOUR ENTHUSIAM
Chicago mayor Rahm Emanuel is pushing through a plan to stick a JumboTron on Wrigley Field, bringing the stadium one step closer to the modern era by both inserting a giant TV into something and destroying the small business owners with bleachers on their roofs.
Nothing more modern than that.
The sign will bring in ad revenue, which the team claims will give them more money to build a better team and maybe win the World Series. If not, they may not be able to stay at Wrigley in the long term.
So it's your choice, Wrigleyville… JumboTron or no World Series, ever.
Choose wisely.
Are you listening, Cubs fans? Are you--
You know you're still down by 11 runs.
Hey. HEY.
STOP HAVING FUN.
LOOK AT THESE DOGS
Hey, watch these dogs make your seventh grade science fair project look like a D+ effort at best, which let's be honest, it was.
WHAT PHILLY NEEDS IS MORE HATRED
This is Philadelphia. We eat hate for breakfast. And when people say, "You can't 'hate,' it's an abstract noun with no tangible substance," we hate them, too. And then we eat the hate produced by hating them for lunch.
Which is why it's so disappointing to have to tell you guys that we aren't hating Ryan Howard enough.
After such a notion appeared on Philly Mag's web site, noted Phillies troll Craig Calcaterra even addressed it, without even turning it into a clever, roundabout insult of Phillies fans.
So, get it together. People are going to think we've gone soft! An athlete might leave town and not utterly despise us!
WHAT WOULD THAT EVEN LOOK LIKE.