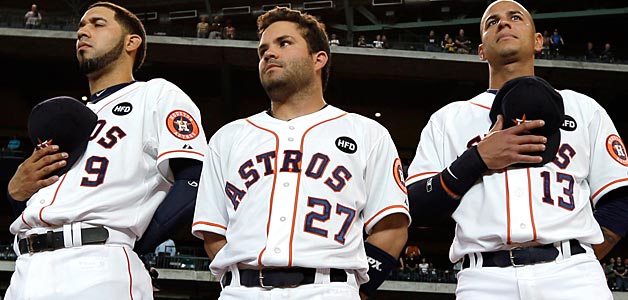 CBS Sports' Scott Miller has some really strong feelings, and some golden 'Curb Your Enthusiasm' jokes left in his idea notebook. His recent character assassination piece indicates both.
"The Dodgers owe their season to this guy. Before Puig, they were the Houston Astros in better uniforms. Yet with each home run and highlight-reel moment, the monster grows.
…
The Dodgers' task is to keep him playing at close to 100 mph while preventing him from driving 100 mph.
Last thing they want to do is break his spirit on the field, or go all Larry David and curb his enthusiasm."
I know, right? What a shamefully personal, meaningless attack. As if there's any reason to take this stance; claiming to be baseball's almighty counselor, setting a code that all others should follow or risk thine judgment.
Besides, the Astros are only slightly worse than the Phillies! Insulting their uniforms seems completely merciless. And yet, the sentiment is everywhere.