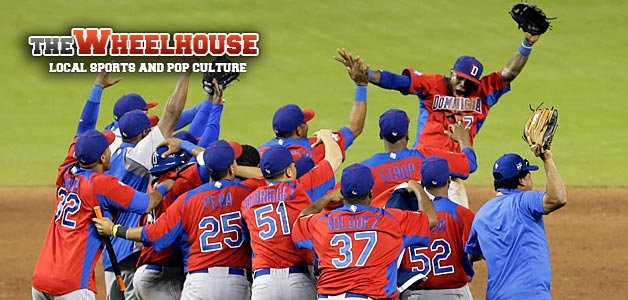 We screwed up. Quite badly. We thought the U.S. had been eliminated from the World Baseball Classic, but the tournament's double-elimination format threw us a proverbial curveball.
We apologize for the mistake, and we thank all of you who rightly called us out for it in the comments below.
The last time we saw the Dominican Republic national team, they were punching a hole in Cole Hamels. Now it seems they've taken aim at a bigger prize than merely the Phillies and our pitchers' feelings: the World Baseball Classic championship.