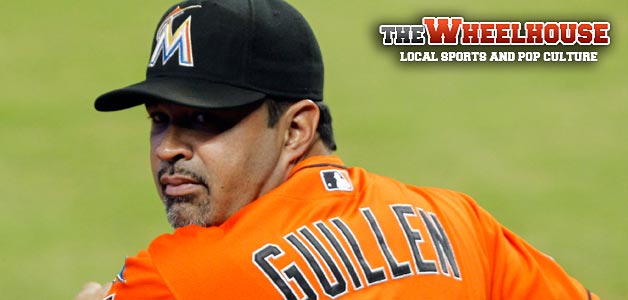 Will somebody please hire Ozzie Guillen to save him from this shame.
i just realized i wont be in a team picture this year first time since 1982. wow

— Ozzie Guillen FND (@OzzieGuillen) August 20, 2013
Say, I know of a team that is just killing time until the end of the year and just fired their manager.
No? Not ready to move on?
You're right, let's stay here in the present where we're nice and not mortally depressed.
THE DOCTOR IS IN AND HE IS FURIOUS
Roy Halladay made a terrifying rehab start in Lakewood last night. Things didn't go great, and next thing anybody knew, the umpire had invoked blood curdling wrath.
Roy Halladay is now arguing with home-plate umpire Ben Levin on a play at the plate. He's angry.

— Matt Gelb (@magelb) August 21, 2013
Maybe stay out of his way for a little while. Meanwhile, in Philadelphia...
Phanatic dance on Jewish heritage night sponsored by Hatfield. Ha. #NotKosher

— Casey Landman (@ChickPhilA) August 21, 2013
LAMBS TO THE... OH
And here's a nice little story about the Kazakhstan national soccer team in their pursuit of glory on the global stage. Soon, they will take on Celtic in the Champions League playoffs, so naturally a lamb has been slaughtered in the name of victory, and boy, do the Kazaks not went to get into it.
But it did lead to this delightful headline in the Daily Record.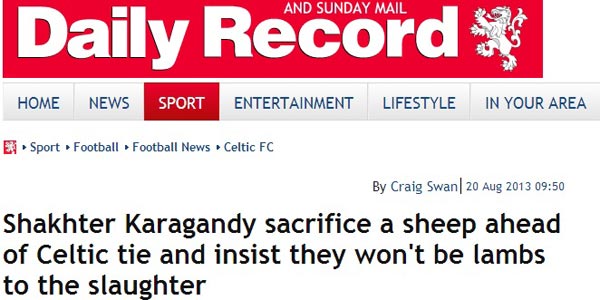 ALSO HE GAVE US ANGELINA JOLIE
Jon Voight may be our nation's greatest patriot, working hard so that moviegoers never once think that an evil person could be from America.
Also, look, it's America's other sweetheart, Selena Gomez!
MAKE IT SO
Quickly now, here's Patrick Stewart about to fire a bow and arrow into the woods at a family gathering while Ian McKellen looks on!
Finally, lesson 1 in the use of my beautiful Xmas gift. Instructor: brother-in-law to be, Andy. Audience: Sir Ian. pic.twitter.com/MOSnXLffEO

— Patrick Stewart (@SirPatStew) August 20, 2013
ARE WE STILL MAKING 'NOT WERTH IT' JOKES
ESPN's David Schoenfield pointed out last night that Jayson Werth is just a handful of plate appearances away from qualifying for the NL batting title, hitting a balmy .330, and ruining this guy's year.
[Deadspin]