"Look at this guy," one of the members of the Idiots Golf Association muttered.
"WHAT BET DID YOU LOSE?!" another asked.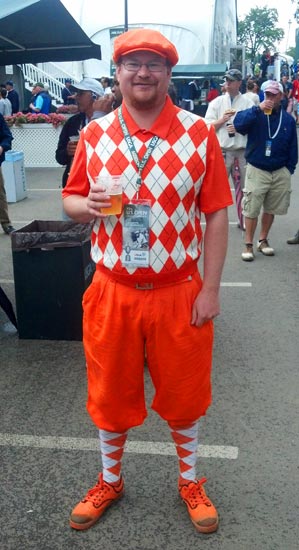 Ryan laughs it off. This is far from the first time he's been out in the traditional golf outfit. He's worn it to golf tournaments, played in it, and even donned it for a Flyers playoff game.
"It's just what I wear," Ryan says, and it's true - he's wearing the hell out of it, catching eyes all along the thoroughfare.
A group of passersby marvels at his digs. "...looks like a parking cone," someone mutters.
---
CLICK HERE FOR COMPLETE COVERAGE OF THE U.S. OPEN AT MERION.