I didn't know golf balls were supposed to look like this.
Here's a super slow motion look at Tiger Woods' tee shot on the par-5 second hole at Merion. Try to look away...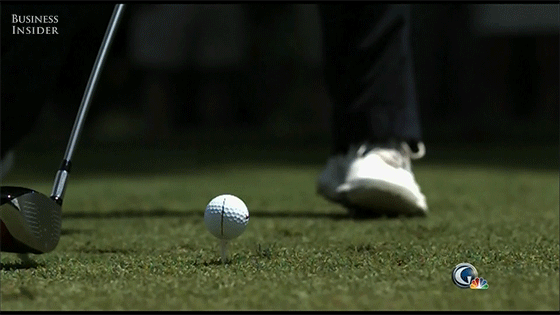 It's impossible. I need a physics textbook or something to try and wrap my head around this.