A Minnesota Twins fan found himself in a tough spot after a problem acquiring tickets online for Sunday's game against the Texas Rangers.
The stranded fan turned to Twins closer Glen Perkins (who else?) for help on Twitter.
Luckily for the fan, Perkins quickly responded and secured four tickets for the fan, his girlfriend, his grandmother and his cousin.
Check out the conversation below: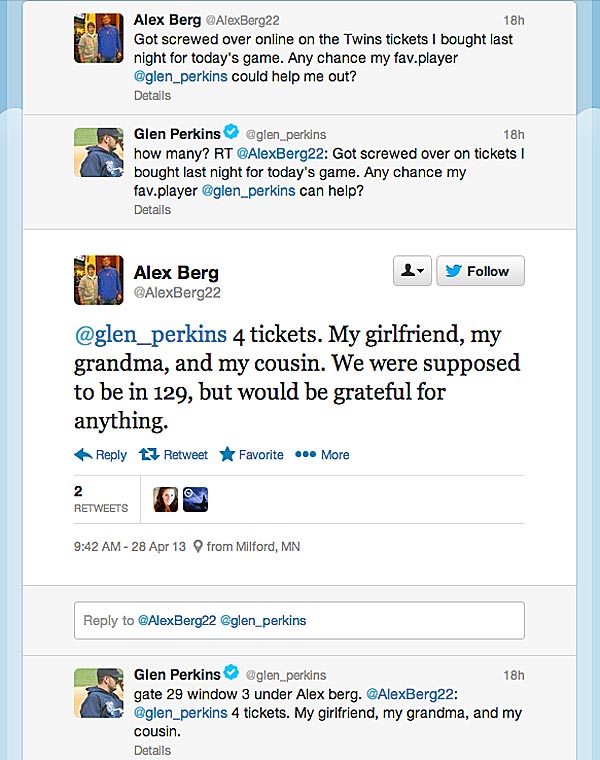 It appears the fan took advantage of Perkins' generosity. Just before the first pitch, the fan tweeted a thank you to Perkins with a photo of the view from his seats:
@glen_perkins Thanks again for the tickets! We love our seats! #GoTwins twitter.com/AlexBerg22/sta…
— Alex Berg (@AlexBerg22) April 28, 2013
(h/t CBS Sports)